Conference organization or a business trip really isn't one of the easiest things to do. If it is on your shoulders to organize business events you know how many details have an impact, to pass this test. Before you start planning your events step by step, you need to remember the most important thing. About the venue of the event.
Finding a good hotel for conferences is possible if you know what such a hotel should have. Learn the 10 rules of a good hotel for a conference or business trip.
Table of Contents:
Good hotels for conferences really do exist
The purpose of the business trip and the nature of the conference are factors that determine the location of the conference. Should it be a big business conference?
Select lakeside hotel, out of the way, in the mountains. Don't let your guests get tired in the city traffic jams and noise of the city. A hotel located in a picturesque place will surprise conference participants and allow them to participate in the event in a relaxed and peaceful way. You're probably wondering why we suggest a hotel for conferences and not a training room in the city? It's no secret.
A hotel simply can offer you more.
Accommodation, meals, modern meeting rooms, spa. The hotel has it all, and a conference organized in the hotel becomes a prestigious event thanks to this location.
Learn 10 hotel rules for your conference
We could list far more of them. However, we focused on the basics of a good hotel. When reviewing the offers of resorts, be sure to keep them in mind. This is the certainty that together with the hotel you will create a successful conference. This is the certainty that nothing during the event will surprise you, because a good hotel vouches for it with its head;) After all, every conference organizer needs such certainty.
Good hotels for conferences give you that guarantee. Why?
Over the years, the hospitality industry has evolved heavily into business events: conferences, teambuilding events, business trips.
The hotel team are true conference experts. They know everything about conference rooms and conference facilities. They will satisfy the requirements of any business client. It's time for the most important.
In front of you are 10 rules of a good hotel for a conference or business trip.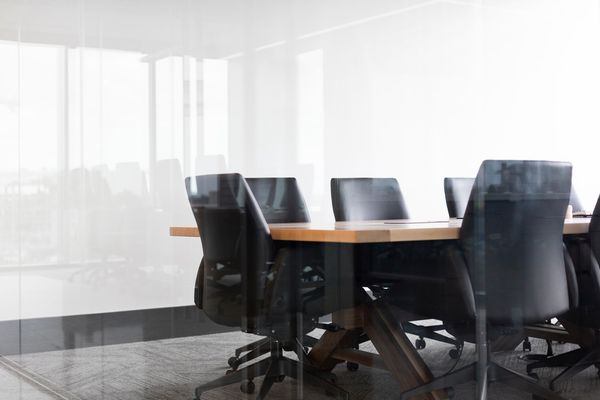 1st Place
By the lake, by the sea, in the mountains, in the woods, away from the city. See how many possibilities there are.
You can really find a good hotel anywhere, all over the country. The location of the resort is really of paramount importance. After all, you don't want your guests wandering around the countryside, or worse, wasting time in giant traffic jams. Find a conference venue where they haven't been before. A trip to such a place is quite an adventure.
Selection a luxury hotel in an interesting location increases the prestige of your conference.
2. swimming pool and spa
What could be better than a nice chocolate massage after a stressful conference?
A good hotel for conferences should have a SPA & Wellness Institute and a swimming pool complex. The opportunity to enjoy the benefits of these places will be appreciated by every hotel guest. Let's add that when staying overnight at the hotel, you can use the pool, sauna or jacuzzi without limit. For conference guests you can purchase a specific package spa treatments.
What's more, SPA voucher You can hand out these invitations to VIP guests or give them away in a conference competition. What can be included in such a spa package? We suggest an azure bath, a Polynesian massage and a session in the steam sauna with aromatherapy. For the female part of the guests, we offer a banquet refreshing and moisturizing facial treatment and a paraffin treatment for hands and feet.
Have you ever been to a conference combined with relaxation at a spa? Just think about the participants of the event. Positive feedback guaranteed.
3. special task team
They are a special task team, a real dream team. They operate almost imperceptibly.
They work to organize, troubleshoot, and oversee the event. Why was this item on our list?
A good hotel for conferences has a dedicated team of professionals for business. It is with them that you arrange the details of the conference. These are the people you can count on to execute the event. Who, if not them, knows everything about conferences? Benefit from the experience and help of this team.
A professional conference team will significantly relieve you from the duties of an event host.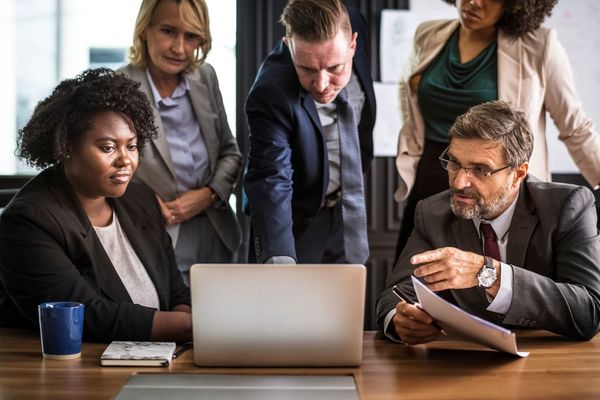 4. clubhouse, rope park, grill bar
It's true that we go to the hotel for conferences. We agree. But what about when your event lasts for several days and your guests won't have anything to do after a particular panel is over? After all, they won't go home. You've invited guests to your hotel, you can easily fill their time during breaks. What kind of attractions are you talking about?
On the first day, at the end of the conference you can organize a bonfire or a party in the hotel club. Evening entertainment is useful for everyone, after a tiring day. This is a good time to talk freely, make new friends and contacts. Take advantage of this time.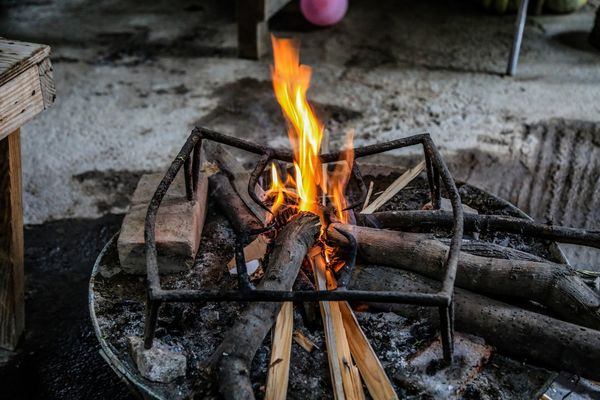 Conference room with wifi and air conditioning
A good hotel for conferences has not one, but several conference rooms. The rooms are equipped with air conditioning, projector, audio and video equipment. These are the real basics today.
There is no way to rent a room where the microphones don't work or the chairs are broken. Why is the conference room so important? It is the first room your guests will enter. It is the pillar room. This is where those interested in the conference will stay for the next few hours.
A conference room needs to look and function flawlessly. There is one more thing to ask when booking a date. Be sure to ask the conference department if there are other special events taking place on your date.
If the conference room is located away from the banquet hall, you can be sure that nothing will disturb your event.
Choosing a good hotel, you can expect such standards of service The hotel lives its own rhythm and at one time there are several events in the building. No one disturbs each other, guests do not stand in lines for the restroom.
Such comfort comes at a price, so you have the right to demand it from a good hotel for conferences or business trips.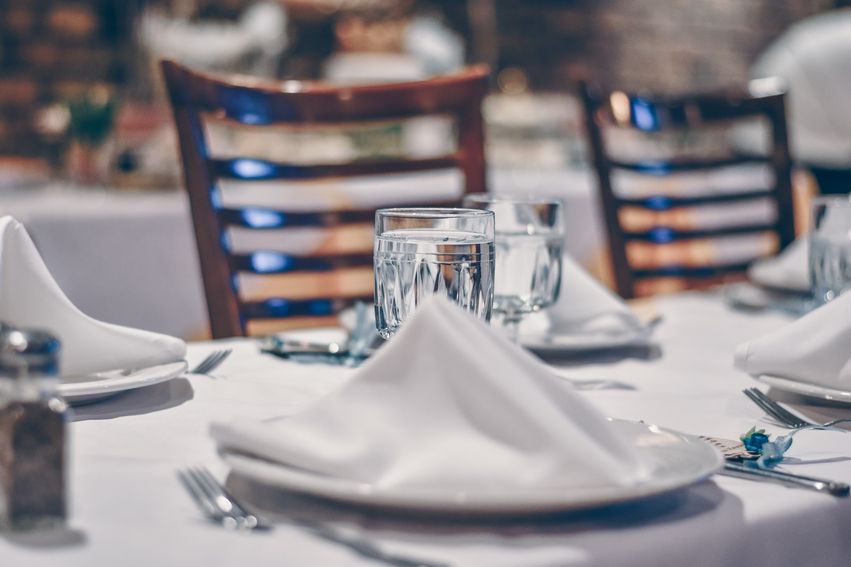 6 Meals and lodging
This is actually the most important reason why we convince you that the hotel is the perfect place for a conference.
On the hotel map you have all the most important places: rooms, restaurant, parking, meeting rooms. Logistics around such a facility is really easy. There is no question of driving between the conference room and the accommodation. Upon arrival at the conference, your guests register their participation, at the reception desk they receive a room key. At the appointed time they go to the coffee break and lunch break. They can eat the rest of their meals in the hotel restaurant.
As an organizer, you are merely overseeing the conference.
You don't have to order a catering company and figure out a million details. When organizing a conference at a hotel, you only set the time of meals and the menu. Simple, right? In addition, you will not get lost in the maze of invoices and contracts. Because you will pay for all services in one place.
7. experience is key
We all buy with our eyes, but don't let the beautiful hotel interiors fool you.
A team with no conference experience will be of no use to us.
You can easily find information about the number of events organized on the hotel's website. Before booking an appointment, it's also a good idea to look at reviews and ratings from former customers. Lack of recommendations and any ratings are signals you should pay attention to. Choose well-known and experienced hotel teams, look for recommended conference hotels.
8. wait staff knows foreign languages
You are the founder of a conference, you have invited a lot of important guests including English-speaking guests. You witness a conversation between a waiter and a conference participant, there is quite a clumsy conversation, the waiter gets tangled up in explanations. What is there to hide the boy does not know English and...the situation quickly becomes nervous...this conversation must end in disaster.
Knowledge of foreign languages is essential nowadays and applies to everyone working in services. Wait staff should know, at least, English at a communicative level. This will guarantee the comfort and freedom of guests. The more prestigious the hotel, the higher the requirements for staff.
In 2017, hotels required candidates for the position of waiter to speak at least two foreign languages: English and German. Such requirements should not surprise anyone. Poland has become an attractive place for tourists from abroad, but also for international companies that have their branches here.
9. conference room selection
After all, everyone likes to have choices. We have plenty of choice among conference hotels, and we also want to choose from conference rooms.
A good hotel for conferences offers not one, but several conference and training rooms. As a rule, this choice is related to the number of participants. Imagine a situation in which you have found a nice hotel, the date for the conference is free, but the conference room will only accommodate 70 people. What then? Another search for a conference venue, setting a new date. After all, no one has the desire for it, let alone the time.
A good hotel is all about the possibilities and not just for the meeting room. You should be able to choose the right room, sound system, coffee break menu, dinner menu, guest attractions.

10. personalized offer
Stores offer personalized jewelry. Beauty salons offer personalized skin care treatments. Clothing companies make customized creations worthy of the biggest fashion houses.
The world is moving towards personalization and the hospitality industry is no different. In the heads of the organizers, ideas, creations and ideas about the event are being created. If it can be, the way you want it, why not take advantage of it? Yes, you have to admit it, booking a conference room is a bit like booking a wedding hall. After all, so many details have to be taken care of. The choice of chairs, lighting, decorations.
We create weddings with the desires of the young in mind, conferences we create based on the needs of the participants. These are also events to be memorable, to delight guests.
Since you have experience as an organizer and know what you want your conference to look like, include your comments when talking to the hotel team. Such a personalized conference offer you will prepare together with your team Magellan Hotel.
The center has years of experience in organizing conferences, take advantage of their knowledge and experience. Learn the simple steps in organizing the perfect event.