In autumn, winter, spring and summer, this place is worth visiting.
For short vacations and longer vacations.
For weekend battery recharging and weekend relaxation.
This place is a spa hotel.
Since you take care of your appearance all year round, this time you can do it in the temple of beauty, at the best spas of course.
In this article we will reveal what the best spa hotels on the lake have, we will also reveal the top 5 spa treatments that you can enjoy all year round.
Table of Contents:
1. relaxation outside the city? Relaxation only in the best spa hotels
3. the best spa hotels. What does such a hotel have?
Perfect relaxation in the best spa hotels
Just think, the skin-pleasing breeze, the beautiful countryside, the lakes humming, the beautiful sunsets.
That sounds like aromatherapy! Staying at a spa hotel is not one of the cheapest.
The cost of such a package starts at 200 PLN and ends even at several thousand PLN.
But you, after all, can afford this luxury!
After all, you live once.
When you decide on a package with an overnight stay and a series of pay as you go treatments, you want to make sure that you get a thorough rest and that the effects of the spa treatments will literally knock you off your feet.
It is only possible if you prepare yourself properly for a visit to such a place and put our short recommendation into practice.
In this article, we will reveal which SPA treatments you absolutely must try it.
These are cosmetic sure-fires, and you can see the effects after the first visit to the office.
Yes, it really is possible.
These are treatments you can do any time of year.
See if you've already tried the top 5 spa treatments.

Treatments for every season and everyone
They are not only effective but also popular and appreciated by Polish women.
It is the customers of beauty salons and spa institutes who make the rankings of the best spa treatments.
It's no secret that women are willing to spend a fortune to look good.
And you don't have to spend that much at all.
All you need to do is use proven and effective treatments.
Here they are.
Endermologie 1.
It's a real highlight of 2017.
Loved by every woman struggling with orange peel.
Negative pressure massage, or endermologie, is a procedure thanks to which we will get rid of unwanted centimetres.
This is a treatment for any person resistant to exercise.
What is the wonder of it?
The massage combined with negative pressure stimulates the metabolism of fat tissue, causing it to shrink.
Endermologie definitely opens our top five spa treatments.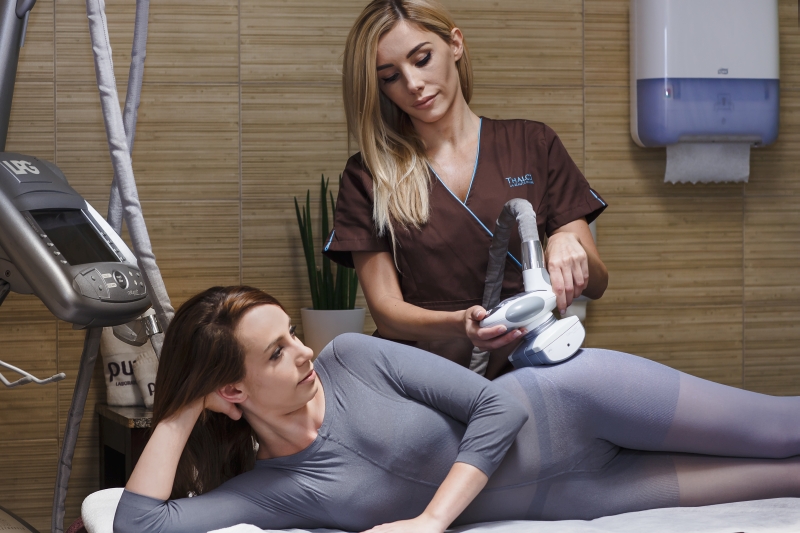 2. microdermabrasion
It's a treatment that can be done all year round, and not just once.
Microdermabrasion involves cleansing the skin by abrading the outer layers of skin.
It's a treatment not just for those battling acne and hyperpigmentation.
Microdermabrasion treatment exfoliates, oxygenates and strengthens the facial skin.
When booking a spa appointment, be sure to ask about diamond microdermabrasion.
To perform this treatment, natural diamonds embedded on the head of the device for this treatment are used.
This variety of microdermbrasion is recommended for people struggling with blackheads and enlarged pores.
Don't be discouraged, your skin may be red after the first treatment.
It's just a deep exfoliation effect.
When can you expect dazzling results?
The spa visit will need to be repeated about 6 times.
Be sure to book such a visit in a package with a relaxing massage.
Microdermabrasion in a spa?
This will not be a simple and express visit to the beautician.
3. chocolate massage
You can never have enough sweets! This massage is not only healthful but also enjoyable.
Chocolate massage is highly relaxing and regenerating.
Bitter chocolate with added oils will soothe your senses and bring solace.
But let's not forget that chocolate massage is not only a pleasure, but also has a beneficial effect on our body.
This exquisite chocolate treatment in SPA Relieves stress, nourishes the skin, improves elasticity and watch out! reduces the appearance of cellulite.
4. Thalgo Silicium Marine treatment
It's a real luxury in a spa.
This, ladies and gentlemen, is plastic surgery without the scalpel.
And seriously.
The Silicium Marine Treatment was on our list of top spa treatments, and for good reason.
That reason is its super efficiency.
After just one treatment, your skin will look 5 years younger... that's not miracles, that's the real power of this treatment.
The effect of this rejuvenating and lifting treatment lies in its active ingredients.
Marine silicon, collagen, hyaluronic acid, Meristotheca Dakarensis red algae.
In combination with the innovative Derma Stim - Massage it gives amazing results.
A facelift and 5 years younger looking?
Of course they do!
5. chinese bubble massage
It is rubbery, round and extremely effective for cellulite, muscle ailments or back pain.
The whole secret is the vacuum body massage.
The negative pressure inside the bubble sucks the skin which causes a stimulation of blood circulation, muscle relaxation and faster removal of toxins. 
The massage therapist makes circular motions over the skin, the whole procedure takes about 30 minutes.
The best results are visible after performing a series, i.e. 10-12 treatments.
Is the procedure painful?
We have to admit it, a Chinese bubble massage is not like a relaxing massage and is quite painful.
However, for the final effect it is worth clenching your teeth;)
Right after this treatment you will be treated to an azure bath.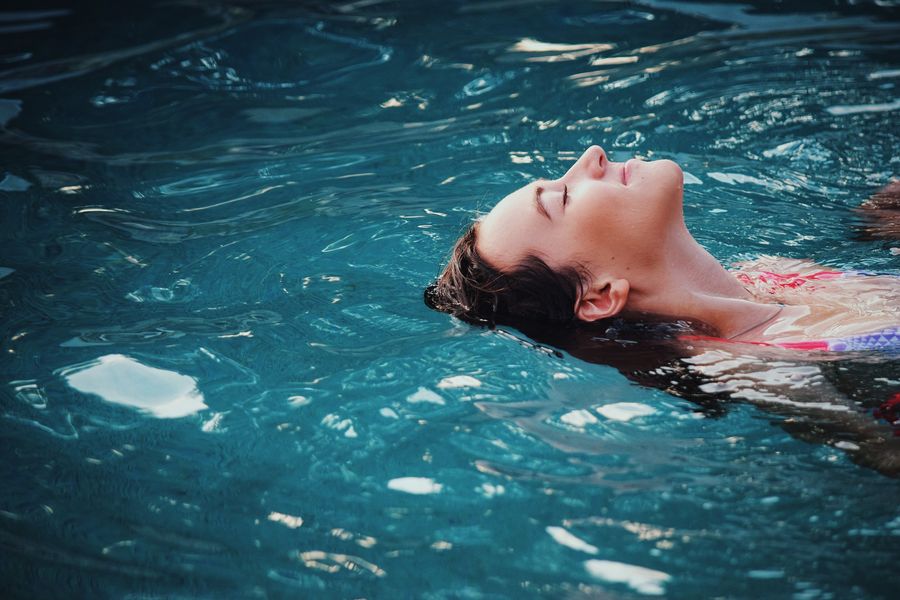 The best spa hotels have that something!
Best, what exactly does that mean?
Of course, this means something different for everyone.
For some, the best hotels are those located in an attractive place: at the seaside, on the lake, in the mountains.
We admit location, does matter, after all a hot tub bath overlooking the mountain peaks is impressive.
We agree, for each of us "best" will mean something different.
However, we will focus on what such best spa hotels should have, what equipment they should use.
Remember that this top of the top, also consists of customer reviews.
What points were on our list?
Modern, professional equipment in SPA Institute
That's the real bottom line.
SPA&Wellness industry is changing dynamically, new innovative treatments and equipment are coming out on the market.
Spa hotels need to keep track of all innovations and systematically incorporate them into their offerings.
The undisputed hit among treatments in 2017 was the endermologie treatment.
Women have come to love this vacuum massage that effectively eliminates unwanted inches.
Endermologie apparatus certainly have the best spa hotels.
The equipment dedicated to spa treatments is the equipment that you will also meet in exclusive aesthetic medicine clinics.
Today's, these top spa institutes no longer stand apart from beauty salons.
The hotel's spa offers a wide range of treatments using modern equipment.
Why is this important?
Hotels receive far more guests than local offices or beauty salons.
Therefore, they can financially afford to frequently replace equipment that simply wears out.
High-end cosmetics
Thalgo La Beaute Marine, skeyndor, kurland, dermalogica, m'onduniq or purles are just a few professional beauty companies.
You won't find products from these companies at your local drugstore.
These are luxury preparations, products enriched with natural ingredients, used in the best spa hotels.
When using spa services, ask what cosmetics the institute uses.
Not familiar with these brands?
Ask for a brief explanation of the origin of these companies.
If the spa does not use professional cosmetics, it may be a signal that the spa may be saving money on products.
Swimming pool, sauna, jacuzzi
A good hotel has not only a SPA&Wellness Institute, but also a swimming pool, sauna and jacuzzi.
These are the places you should definitely visit after a nice spa session.
You will say, after all, almost every hotel has a pool.
It's true, things are getting better in the hospitality industry in this regard.
However, you need to know your rights because as a guest of such a best spa hotel, you get to use the pool complex, sauna or Jacuzzi for free.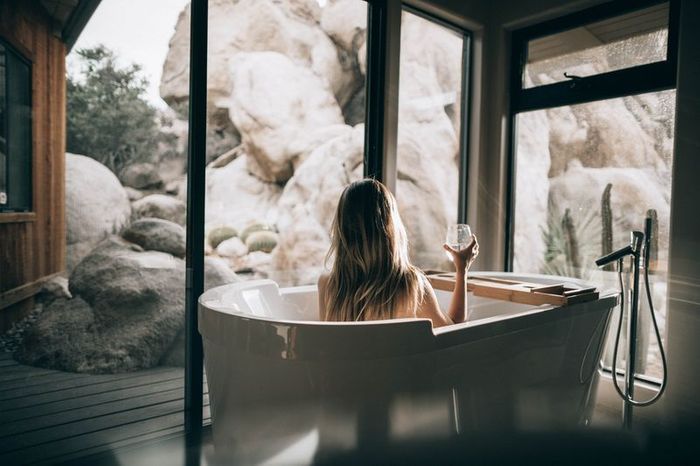 The travel industry is rapidly evolving and constantly changing hotel packages.
The offer is personalized, tailored to the guest's needs.
You're supposed to feel at home in the hotel, with access to the best attractions.
It's a high standard of service. That's how we want to be treated at the best spa hotels.
Looking for a good proven spa?
Check out package offer and treatments of the SPA&Wellness Institute of the Magellan Hotel.