The organizational success of business events consists of many elements. The person in charge of this endeavor must orchestrate many activities and plan everything well. If you are facing just such a business challenge, be sure to check out our short guide.
You will find 9 principles of comprehensive organization of conferences in the hotel. We guarantee that with this task list you will not forget anything anymore and most importantly you will take care of the most important points.
Comprehensive organization of the conference in the hotel. Where to start?
Experienced organizer starts with planning and counting. You need to provide conference participants with a suitable hotel, publicity materials, catering or even accommodation. The elements just mentioned appear in the three stages of conference implementation.
Preparing a plan for the implementation of these three stages is precisely the secret of a comprehensive hotel conference organization. It's all about the planning, profitability and finally the execution of the conference. Organizers get your writing materials and calculator ready. Time for a brief examination of conscience 😉
Planning This is the first stage, and altogether the most important. At this point you need to ask yourself, why are you actually holding conferences?
What is the purpose of this event? Are you holding conferences and training for employees? Do you want to present new products to the world? Think about how, you want your event to look, what will attendees get out of it? How will this event affect the company's employees? Think about whether the company can afford to organize the event you are planning?
Whatever your organizational goal, make sure your event educates and integrates participants. Your employees want to learn new skills during training, and they want to socialize to achieve business goals together.
Profitability of the event
The world revolves around money, it's no secret. Even the biggest conference in a luxury hotel won't be counted as a successful event if it doesn't bring profits to the company. Let's go back to the first point for a moment, what is the purpose of your event?
Your conference is designed to meet specific business objectives. It also has to earn for itself, and not ruin the company financially. Therefore, after determining your goals, prepare a budget for a comprehensive hotel conference organization. How much money do you want to invest in your event? On which elements do you want to spend the most and why exactly on these things.
Make a cost estimate for the event. How much will it cost to rent a meeting room? Think about which elements of organizing a conference are essential: a presenter, catering, a performance by a well-known band. Do you really need all of these? Will these elements translate into a return on investment?
Implementation of the schedule With your business goals defined, your budget prepared, your plan of action developed, you can confidently move on to the implementation of the complex organization of the conference at the hotel.
Remember to prepare a work schedule with detailed completion times and the person assigned to the task. At this stage, the skills and experience of the organizer, who will efficiently direct the work of the team, are very important. Do you have such a leader in your team?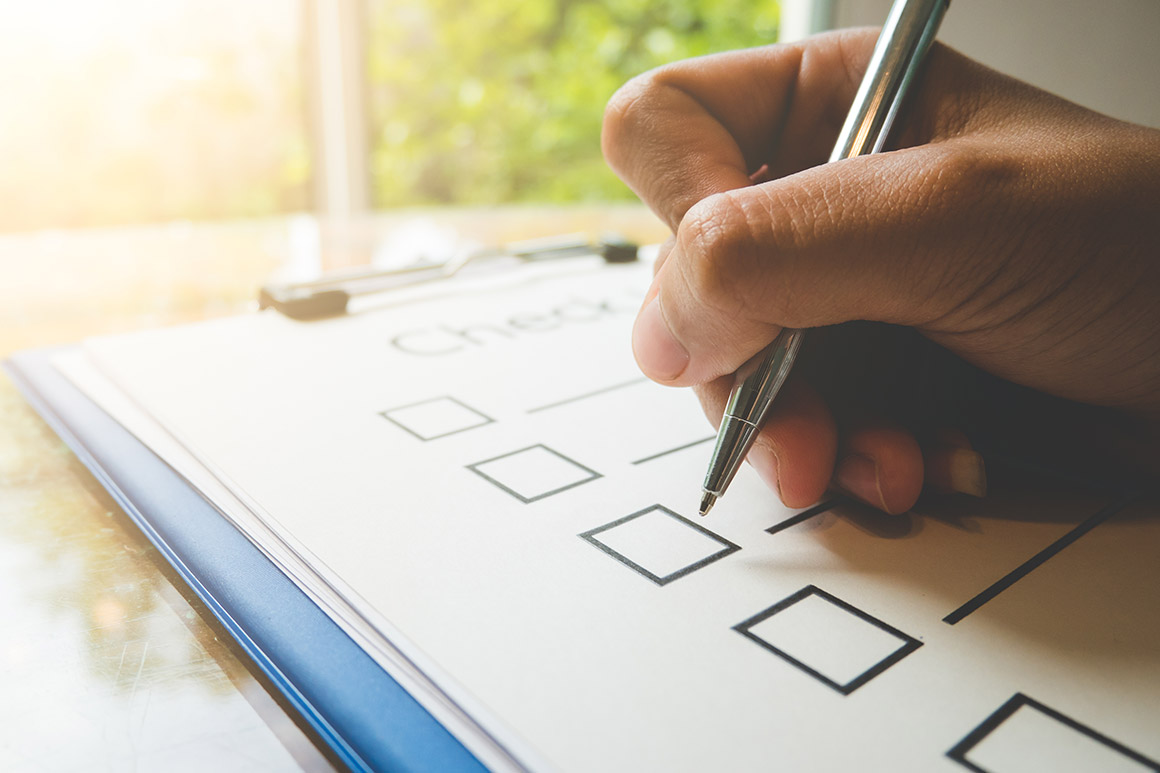 9 rules of complex hotel conference organization
Yes, we've learned the 3 steps you need to start organizing any event, but it's not the end. No, no, no it's not the end.
Complex organization of a conference is undoubtedly not an easy task. After all, you have to put together so many elements. In this part of the article we will focus on the most important (in our opinion) steps when organizing a conference.
The implementation of each of them is the assurance that when preparing a business event, you have not forgotten anything. We suggest writing down these 9 points and sticking them in an important place. A brief summary of these principles just before the start of the conference is a very useful point. Remember that these nine rules for a comprehensive hotel conference are only selected items from a comprehensive list of organizational steps.
The number of rules depends on the size, topic, and location of the conference. However, we can assure you that the principles we mentioned are really universal and appear in almost every conference. We begin to review the 9 principles of comprehensive conference organization.
1. conference theme
This is a basic issue. What will our conference be about? And, of course, for whom?
For employees, colleagues, partners. What will you talk about? Brag about the company's successes, new products?
That's right, so that the audience is not bored to death and does not leave in the middle, you need to ensure an interesting topic for the conference. Put yourself in the role of the recipient, what will attending this conference give me? What knowledge will I gain?
At the initial stage of organization, think about how your event will fit into the market needs? Prepare a list of interesting business topics, choose the target audience for the event. This is the most important point in the comprehensive organization of a hotel conference. An interesting topic will attract crowds, and in them potential customers of your company.
2 Deadline
The timing of the event must be tailored to the target audience of your event. Consider whether it is better to hold conferences on weekends or during the week? Evaluate with your team which date will be more advantageous for you.
If you are planning a multi-day conference, you will need to provide accommodations for your guests. It may be more difficult to book a hotel meeting room on the weekend. However, you may want to hold the event during the week
3. guest list
The number of conference participants is a detail without which you will not book a conference room. When choosing a date, the hotel will ask about the date and the planned number of guests. Therefore, without this element, not a move.
When preparing your guest list, think about who you want to see at your event? Partners, clients of the company, colleagues. Long before sending out the invitations, work out a detailed guest list so that no one is left out. In business, this prioritization of guests is extremely important. A company uninvited to an event, may forever abandon your services. Skipping important people, will simply do a disservice to the company's image. And after all, our conference is precisely to bring image and sales benefits to the company.
With your guest list ready, turn your invitations into invitations. To the most important people, send invitations traditionally, by mail. For your company's employees, electronic invitations in the form of emails will suffice. Include a request for confirmation of participation in each invitation.
4. advertising and office supplies
Gadgets, a conference program, a list of speakers or the previously mentioned invitations. If your budget allows it and you decide to order and purchase all these things, that's great. Conference attendees love free gadgets, colorful flyers, professional publicity materials. This is an element that always attracts attention and positively affects the overall perception of the event.
If your company is going to brag about new products at the conference, why not put mini versions of them in press packs? Oh yes believe me a bag full of freebies will please every conference participant. In the schedule for the implementation of the conference, write down the deadlines for ordering gadgets, receiving materials from the printer. You will need promotional prints before the conference, mainly for advertising purposes. Therefore, at the beginning of the implementation of the conference, review the offers of printing houses and companies with gadgets.
5. conference venue
Finally, we have reached the second most important point. We already have the guest list and the deadline time to choose a suitable venue. And finding such a place, to the easiest is not one of the easiest.
Start your search for a hotel with a meeting room by looking at business centers that specialize in business events. Such an ideal place for conferences will be a hotel, located in an attractive tourist location. Away from the city and traffic jams, but with easy and quick access. Such resorts include. Hotel Magellan and the MOLO Center. These are business hotels located in the heart of the Sulejów Landscape Park. Picturesque surroundings, luxurious interiors, will add prestige to your event.
We assure guests, they will not refuse to attend the conference in luxury SPA& Wellness hotel. However, when booking a conference venue, be sure to have professionally equipped meeting rooms. This is seemingly such a cliché, but believe it still, there are halls without working audio equipment. This is unacceptable. So for your conference, look for a comfortable, spacious, well-lit conference room in a hotel in an attractive tourist location. But hurry, such places are very popular, appointments for business events here sell out in a flash.
6. conference presenters
This is a moving item on our list of comprehensive hotel conference organization. The presenter may or may not be there. Well, yes.
If you have among your employees a person who is perfect for the role of a leader, you don't need to hire a real entertainer.
Remember that the cost of hiring such a person can be even several thousand zlotys. It all depends on the person's experience and recognition. But why did this item appear in our list? A conference presenter is a bit like a ringleader, he introduces humorous elements, presents interesting content, entertains the audience, announces breaks. If such a character fits the theme of your conference, think of a presenter, not necessarily a star with a Hollywood paycheck.
7 Catering
Catering. Yes... it is, next to free goodie bags, the second most important item on the list of comprehensive hotel conference organization. I'm kidding, of course.
However, you have to admit, the food at a conference has to be first class. Appetizers, cookies, coffee break, main courses, alcohol. You can entrust the preparation of catering to a friendly company or you can use the experience of the hotel restaurant. A conference held in a hotel is quite a convenience for the organizer.
Why? It is the staff that will take care of preparing and serving the dishes. The contact and any undercooking with the kitchen, the hotel employees take on themselves. The result is to be one, delicious dishes are to delight guests and, most importantly, are to be delivered on time
8. overnight stay
You need to take care of this aspect if your conference will last several days. Guests who commute from the other end of Poland won't be, chugging home after a night in the car. After the conference panel, your guests will have dinner and spend the night in comfortable hotel beds. A conference with an overnight stay is almost a standard today. Several-day business events in a hotel are always combined with overnight stays and additional attractions.
Accommodation in a hotel is not cheapest, in the case of luxury resorts, the price per night exceeds even 300 zł / person. However, remember that as a conference organizer you can count on a special discount just for the accommodation. It all depends on the number of conference participants staying overnight at the hotel and the duration of the conference. You will determine all the details when booking the conference room.
Business hotels have special departments dedicated only to business events. It is with these specialists that you will prepare the best conference offer for your company
9. post-conference attractions
It is not the conference alone that a person lives. Hours spent in the conference room can tire anyone out. What about relaxation and fun for conference participants?
Have you wondered what else might attract conference attendees? Your event will be an interesting business event, in a luxury hotel on the lake. That's quite a lot, how about additional attractions for participants?
Spa treatments, pool party, hotel nightclub? Yes, you really can provide such attractions for your guests. An offer with additional attractions will be prepared for you by the conference team of the hotel where your conference is to be held. Maybe you will decide on a conference combined with an evening integration? A bonfire, team integration in A rope park? There are really a lot of ideas for an unusual and interesting conference.
Of course, you will now ask, how much will it all cost you? Spa treatments To the cheapest do not belong. Rest assured, after all, you don't have to provide head-to-toe treatments right away. For a relaxing massage after the conference, everyone is probably tempted? But let's go back to the price of such a package. Participants of your conference and at the same time guests of the hotel, can take advantage of a discount on selected treatments.
Of course, any discounts should be agreed in advance with the hotel staff (when booking the conference room). This is just a conference offer, until you want to hit the list of invitees. Such business events really take place in Polish hotels.
Business tourism is one of the best growing industries today. Today's conferences are small tourist and business trips with a full package of attractions, to the most beautiful places in Poland.
If you're looking for a business hotel that provides all these extra perks, take a look at offer of the Magellan Hotel.