Christmas is not only a time for family gatherings. A few days before Christmas Eve, the marathon of corporate meetings begins. In the office, fast-paced, without an annual recap, standing up.
This is not how corporate Christmas Eve meetings should be.
This year, surprise your team and host a company Christmas Eve party at your hotel.
Hotel for company Christmas Eve
Christmas Eve company meetings are an opportunity to meet with co-workers outside the company. On a more private footing. By holding a company Christmas Eve outside the walls of the office, you are actually taking your employees to a cool party to hotel. There's an informal atmosphere, it's nice, without the office hassle.
Hosting a company Christmas Eve party at a hotel is not only important for employees, but also for the employer. Such a corporate meeting in a hotel, brings together in one place all the entire company headed by the most important people. After all, you are in an elegant hotel, about to sit down to a beautifully prepared table. For your boss, this is a chance to sum up the passing year, thank your employees, give them bonuses, or simply thank them for another year of working together. A hotel near your place of work is the perfect place for a festive Christmas Eve dinner and a joint summary.
Why do we encourage you to organize your company Christmas Eve at the hotel? An office wafer meeting involves a great deal of preparation. Already at the outset you need to select a team to order catering, prepare the place (between desks), and take care of the festive setting.
Is this even possible at the office? When you choose a hotel for a company Christmas Eve, you actually get everything in a package. The preparations and the course of this meeting will be taken care of by the hotel staff, who will take care of every detail of this Christmas Eve meeting.
From the festive decorations in the room to the attractions for the whole team. Organizing Christmas Eve meetings outside the company is simply logistically simpler. The hotel operates several rooms adapted for the organization of such business events. It is the employees of the resort who know this place best, they have experience in organizing such events, so they know how to prepare a perfect company eve.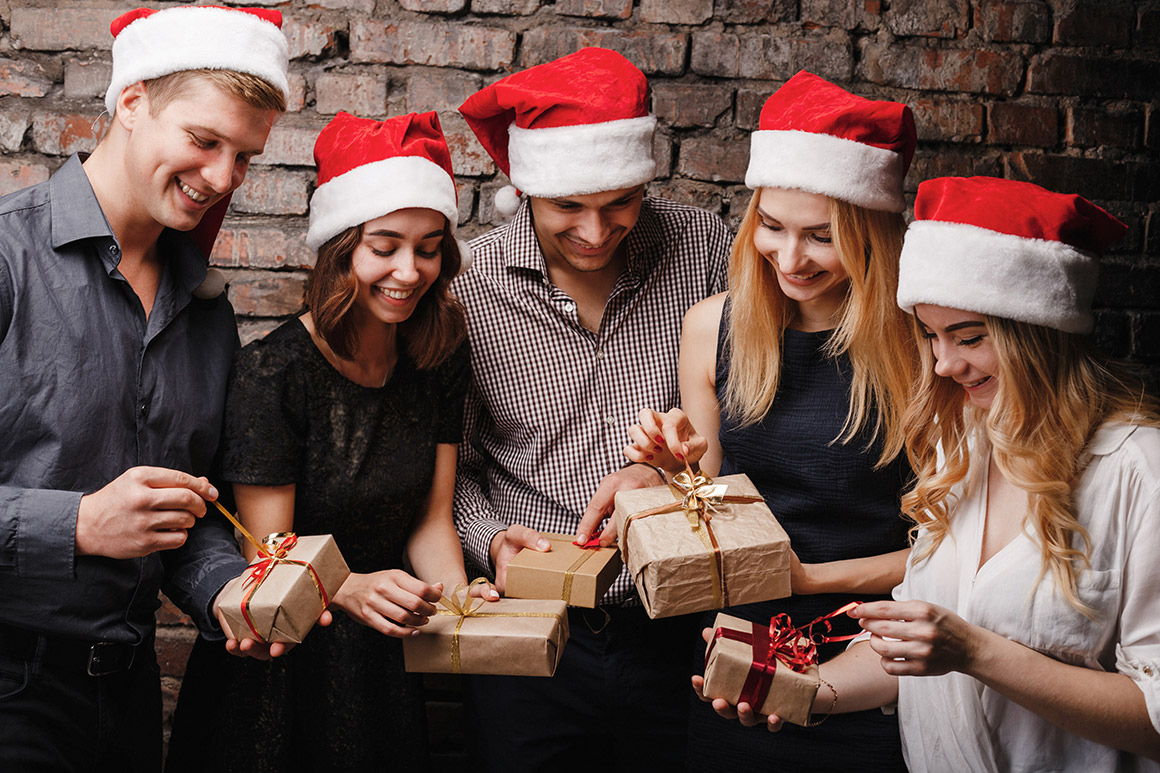 Which hotel corporate Christmas Eve package to choose?
Forget about a company wafer lasting 15 minutes, a short speech by the boss and back to work. If you already decide to organize a company Christmas Eve, let the meeting have a festive character and an appropriate setting.
The Christmas Eve packages that hotels offer are not just 12 dishes on the table. These are prepared in every way festive business events. What is included in such a package?
Here are some suggestions straight from the company Christmas Eve packages we found online:
Traditional dishes - menu served
Christmas decorations- table decorations, room
Carol Concert
Caroling together
Team Christmas tree dressing
Winter sleigh ride
Christmas team games
It looks like you will not be bored during this company Christmas Eve. Of course, you do not have to choose all the attractions in the package, which is not insignificant for the price. With the help of the hotel you will prepare the scenario of your event.
Christmas tree dressing, a communal dinner, a speech by the chief, an awards presentation and finally a winter sleigh ride. There you go, we have a ready-made recipe for a company Christmas Eve in a hotel Well, let's now turn to the cost of such an event. There is no denying that the organization of a company Christmas Eve at a hotel or restaurant depends on the budget you want to allocate for this purpose. With help comes the hotel itself, which generally offers several packagesunderstandably at different prices.
What will be the difference between a package for 70 PLN and one for 150 PLN? The price will be affected by two factors: the number of dishes and the ingredients used to make these delicacies. In the case of a dinner served at a price of 70 zloty/person - we can expect a starter, only one main course, soup, dessert and several appetizers in the tables for a good start. Although this is the cheapest option, we have to admit that when it comes to the menu, there is really nothing to complain about.
Now let's take a look at the most expensive package, at about 110 PLN/person. Here, for each course, you get several options. Guests will receive as many as 10 hot dishes, which they can enjoy throughout the dinner. On top of that, you'll get two desserts and as many as 8 cold buffet appetizers. Of course, this menu proposal also differs from the version for 70 zloty in ingredients. The more expensive menu includes smoked salmon on a salad mix, pasta conchiglioni, as many as two soups, two types of dumplings, and two types of fish.
This is a lavish menu and would definitely work well for a large corporate Christmas Eve. The more people who will be present at your corporate meeting, the even better that the menu should be more varied. What else should you pay attention to when organizing a Christmas Eve party at a hotel?
Here are our tips.
Deadline
Don't put off organizing a company Christmas Eve at your hotel until the last minute. Also, don't let it be the last working day before Christmas. Nor is it a matter of holding such a company Christmas Eve party as early as November.
Company Christmas Eve must have a neutral date and one that actually suits all employees. After all, it's an event for them so their absence is not an option. That's why we encourage you to choose the date a sky earlier - for two reasons. First, it will allow employees to schedule time off before Christmas (many people take vacation before Christmas).
Secondly, if you leave your date selection to the last minute, there is no way to count on the best hotel deals. Therefore, make your reservations, as well as your date selection, in late October or early November.
Employee acknowledgement and awards
Excellent. You have decided to have a company Christmas Eve at the hotel. There will be a festive dinner, team games and activities, such an element of Christmas integration.
Now that you're in a luxury hotel, there is a solemn atmosphere, this official part cannot be missing. That is, thanks, a summary of the year (but really short) and the presentation of awards. To further emphasize the nature of this event, the official part will be held in a separate room with a sound system, projector, etc.
After all, you are in a hotel, you have professional rooms at your disposal and a team to take care of the event. As we are already on the topic of thanks and rewards, to make your Christmas Eve meeting at the hotel go smoothly, it is worth thinking about the scenario. The hotel staff will, of course, help you develop it, planning meal times, breaks, Christmas attractions. There will be time for caroling together, for backstage conversations with the boss, for team dressing the Christmas tree.
Such a corporate Christmas Eve at a hotel is nothing more than another meeting that integrates you as a team. An opportunity to get to know each other better, to talk in a less formal atmosphere. Therefore, dear director, do not give up on the company Christmas Eve this year. Let this event become a permanent part of your corporate calendar.
Looking for a hotel for your company Christmas Eve party?
Check the offer Magellan Hotel.
You will find several corporate packages there. Organize an unforgettable Christmas Eve meeting for your employees.