We spend holidays with our family, celebrate birthdays, name days, and wedding anniversaries lavishly.
Why not spend weekends away from home together?
If you can't organize a vacation together, think about a weekend trip to a spa hotel. For a family, every moment spent together is worth its weight in gold.
Kids are growing up and vacation trips are planned with their friends?
Book your loved ones into a truly grazing family package at lakeside hotel.
Any teenager will be tempted to go on such a trip.
Table of Contents:
1. where to go for a weekend spa hotel getaway?
2. proposals of family packages in the lakeside hotel
A weekend getaway to a spa hotel for the family
What can you do at home with your teenager? When there are so many temptations in the apartment: TV, console, Internet, friends.
How do you compete with such proposals? Rest assured you really can, and even should.
You are probably thinking right now that you have to really work hard to create such an attractive weekend getaway to spa hotel for the family?
Choose activities, plan outings, walks, get all the details right.
Not true.
This will all be done for you by the hotel.
You don't have to plan every day of this trip in detail.
The hotel will plan these days for you, fill them with fantastic fun, interesting walks, heavenly relaxation.
This is all in the form of a paper guide for the duration of your stay. The schedule is of course movable and weather dependent.
If it is cold and rainy outside the window on a given day, the hotel will quickly amend the plan and on that day you will, for example, relax in the spa.
A professional hotel staff that will take care of the organization of your stay is not the only aspect that you need to pay attention to when booking a family package in a hotel.
Just as important as an experienced hotel is its location, which is of course attractive.
Lakeside, tree-lined, forested compound.
It is this location that will provide you with the main outdoor activities.
Weekend at the hotel in the city, or in a place devoid of charming surroundings is just a hotel stay, not a weekend adventure with the family.
We have prepared a 2 in 1 offer in a spa hotel located by the lake.
Hotels in such places sell family vacations, traditional vacations and offer family packages in the hotel. By the lake, in a hotel located in a forest complex with a historic part of the area, you can really spend an active family weekend.
That, after all, is what spending time together is all about.
It is in such a place, far from the big city noise, you can literally commune with nature, get to know its charms and enjoy your free time.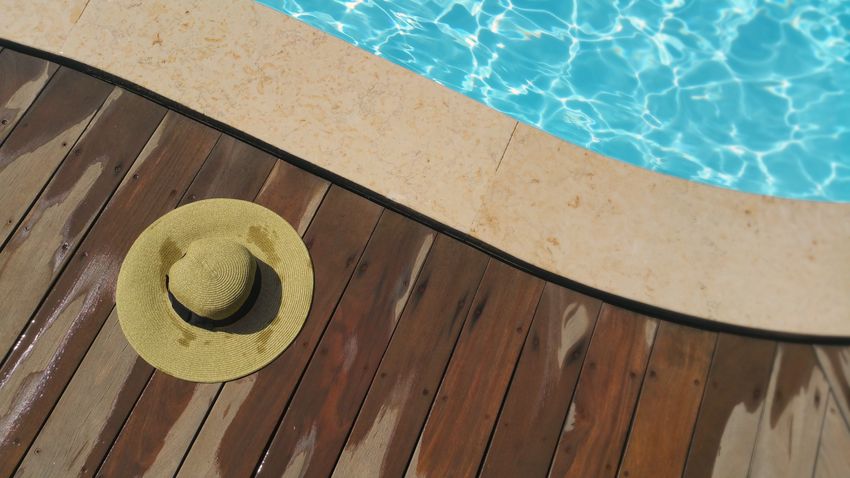 The family at the lake hotel is having a great time!
The sun, the water, the forest and that wonderful silence.
Yes, you can relax in such a place.
This lakeside spa hotel offers indoor and outdoor activities for families.
Ball field, playground, rope park, water sports on the lake, organized guided tours, bike rides.
At the hotel you will feast in the cinema room, relax in the wellness area, enjoy spa treatments.
Parents will spend romantic moments in the hotel's restaurant, while the children will be entertained by a free time animator.
Planned by the hotel, the weekend caters to the needs of every member of the family.
No one will leave the hotel tired, perhaps only slightly saddened that this is the end of this weekend's spa hotel getaway.
It's extremely important for families to spend time together, but not lying in front of the TV, but being active, outdoors.
With the help of the hotel you will offer your family a really attractive rest.
Let's move on to specific proposals.
These are the most popular family packages at a lakeside hotel.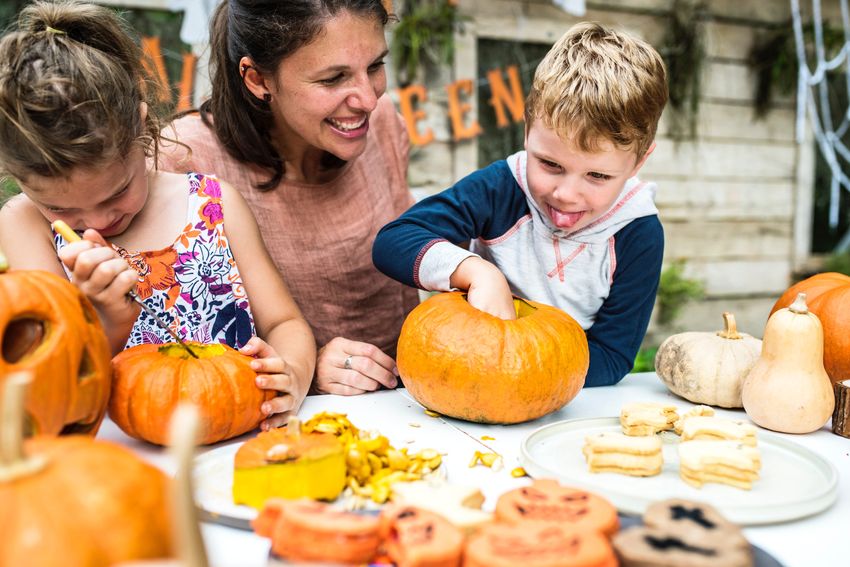 Family outgrowth. Basic package
Not everyone can afford a fancy weekend hotel getaway if vacation plans are building on the horizon.
We understand that, which is why I'm starting with the cheapest option for such a family package at a lake hotel.
Let's assume that you book a standard weekend package for 2 adults and 2 children 4-12 years old (children 0-3 free), for two nights at the hotel you will pay 1028 PLN.
What do we get at this price?
Accommodation in a comfortable room, breakfast, dinner and unlimited entry to the pool, saunas and Jacuzzi.
All right, but where are the additional attractions?
As a guest of the hotel, you can take advantage of bike rentals, kayak rentals, etc.
There is also a playroom for children, a game room and a cinema room.
The latter is aimed at the whole family.
The standard package does not include spa treatments or entry into rope park.
This is already an additional cost, but not impossible.
Of course, as a guest, you can add these services to your package.
If on your weekend getaway to a spa hotel, you only decide on the cost of accommodation and want,
Take advantage of the beautiful weather and what the area has to offer.
Use these days for walking or Nordic walking around the resort.
In the area there is a historic palace, castle ruins?
Take your family on a historical tour of such places.
And then there is the lakeside area.
Have a beachside picnic and sunbathing session during the holiday season.
Are there any sea wolves among you?
Sign up for a sailboat cruise on the lake, maybe even hit up a sailing course?
Enjoy this trip, commune with nature, and enjoy each other's company.
Family marathon of attractions. Extended package
Our next proposal is slightly more expensive than the standard family package.
For 1374 PLN - a family of 4 stays in a cozy room, has breakfast and dinner provided.
The family can enjoy free and unlimited use of the pool, sauna complex and hot tub.
Nothing is more relaxing than water. If the hotel has a wellness area, you must take advantage of it.
The whole family can go for a relaxing massage in the Jacuzzi.
What else is included in that price?
This family package at the lakeside hotel still included:
entry to the rope park - great family fun
inflatable surprise for kids - big inflatable bouncy palace - will pleasantly tire out the little and big family member 😉
children's entertainer - parents then have time for themselves
sports competitions for big and small
disco with dj
This package proves that during this short family trip, kids will have a great time and parents will also find a moment just for themselves.
As in the case of the first proposal, you can add spa treatments to your package.
After an active day at the lake, a nice massage will do everyone good.
For an additional fee, the hotel staff will organize for you an evening bonfire with sausages.
An interesting option here is the possibility of using an animator for children.
Parents can use their free time to relax in the spa institute or for a romantic dinner. 
However, don't forget that above all, it's about spending time together.
Make Saturday a day for active recreation.
Walks in the woods, a trip with a traveler through the countryside, a bike ride?
Fill this weekend with having fun together, but also relaxing together.
Family session of beauty and relaxation
Our last suggestion, has a dedicated family spa treatment included.
These include massages, scrubs and hand and foot care treatments.
These are, of course, suggestions for children a little older (+9).
A weekend getaway to a spa hotel for the family will start with a pleasant visit to the spa, then you will relax in the wellness area.
Yes, the family is relaxing.
Well it was a tough weekend after all, each of you needed that kind of relaxation.
Spread the spa treatments over each day of your trip.
Apart from this blissful relaxation at the temple of beauty, you will also enjoy the activities at the hotel.
Shared meals, evening movie screenings, fun at the rope park.
As a guest of the hotel you can use the boules court, badminton court, volleyball court, etc.
These are great suggestions for outdoor fun together.
There's nothing to sit in a room when there's such beautiful summer weather outside the window.
Personal trainer will take care of your fitness in the open air (if it rains, classes will be held inside the hotel).
The price of such a package?
It depends on the spa treatments you choose.
For a family package with massages for the whole family will have to pay about 1700 zł (for 4 people).
You have learned sample ideas for a weekend getaway to a spa hotel.
For your family, you want the best. So choose an offer that will fully satisfy your vacation needs.
In this article, we have only made suggestions.
If you have your own ideas on how such a family weekend should look like, create a dream family weekend together with the hotel staff.
Is the vacation still a long way off?
Take your family on a weekend getaway to a spa hotel.
For a family that spends its days off in front of the TV, such a proposal is a real adventure.
Who wouldn't be tempted, to take a trip to a hotel in a beautiful forested area?
There are so many attractions waiting for you. If you are planning such a trip, be sure to check out offer Magellan Hotel.
Families from all over Poland rest here.