Cosmetology and dermatology are well established in SPA&Wellness Institutes.
Polish women go to the temples of beauty, not only for a massage or body scrub.
They are reaching for far more advanced treatments. They choose modern, effective, extremely enjoyable luxury spa treatments.
In the article, we will reveal to you which high-end treatments are worth using.
Even though the prices of some of them are outrageous. Believe us, their high cost is worth the effect you will see in the mirror.
Luxury spa treatment. Is it really worth it?
Spa package for demanding clients. Which one to choose?
After the treatment, relax in the spa.
Do luxury spa treatments really work wonders?
Anything expensive and luxurious generally should cost a lot and be effective.
Are you able to believe in the super effect of a £60 facial treatment?
Then how does a facial treatment for 400 zł work? Is the higher price a guarantee of the effect?
We already explain.
The high price generally applies to luxury spa treatments that are more potent and effective.
They are specialized and available at select spa offices.
These are treatments for special tasks, they work rejuvenating, slimming, correcting.
The effects of such specialized treatments are visible after the first session.
Why are they expensive and luxurious?
Because a cosmetologist or dermatologist uses expensive preparations, highly concentrated ingredients, uses specialized equipment.
We are talking about preparations of reputable cosmetic brands and expensive products such as gold thread.
Luxury treatments can include lifting threads, laser epilation or Botox injections to reduce wrinkles.
Luxury spa packages include aesthetic medicine and skin care treatments.
If you opt for an invasive, painful procedure, a moment of relaxation at the spa will bring relief and speed up skin recovery.
With regular use of such advanced treatments, you can certainly avoid surgical scalpels.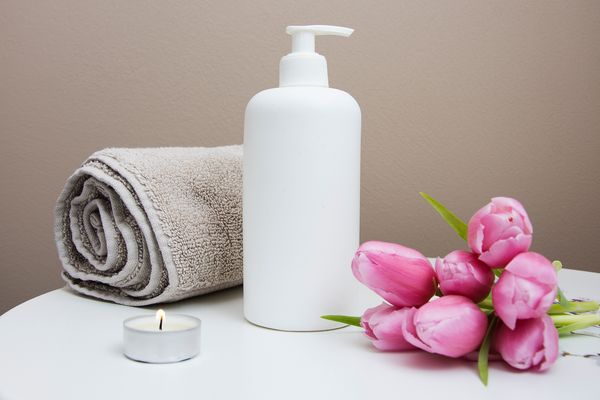 What luxury spa packages to go for?
Throughout their lives, women strive to look perfect and attractive.
We go on a diet, we go to the hairdresser every 2 weeks, we squeeze the last sweat at the gym.
In a word, we take care of ourselves every day.
We want to look young and attractive.
We use beauty salons and the treatments they offer.
We don't spend our weekends at the mall, we go to SPA hotels.
We enjoy the best spa treatments, relax in the hotel's comfort.
Everything for health and beauty. After all, each of us deserves a little peace and luxury.
This luxury can be found in the right spa treatments.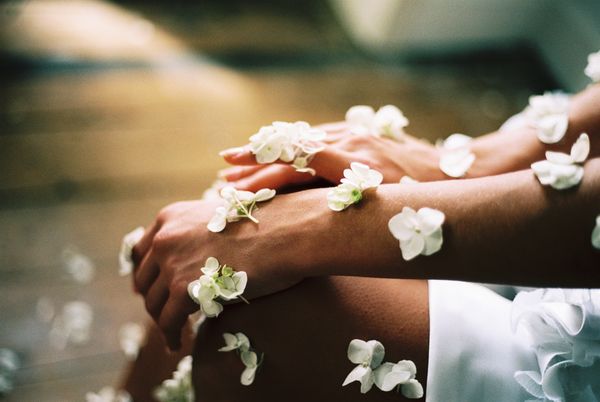 Whether it is for a weekend stay, a romantic weekend for two, or a trip with a friend.
Enjoy a luxurious spa treatment every time.
You go on this journey not only to take a few years off your life with the help of treatments, but also to regenerate your skin after the treatment and rest blissfully.
This is supposed to be pure pleasure. You will leave the hotel relaxed, younger, more beautiful.
It's really worth it. Spa hotels offer spa packages for women, packages for men, business packages and vip packages.
It is in the latter that you will find luxury treatments.
Which treatments are worth choosing?
Here are our suggestions.
Dermalogica contour facial treatment
As the name suggests, it is a procedure that improves the oval of the face.
More specifically. It's a lifting procedure that raises the oval of the face.
Additionally, it deeply moisturizes, nourishes and regenerates the skin. It improves the natural protective barrier of the skin.
The procedure takes about 60 minutes. Its cost is about 360 zł.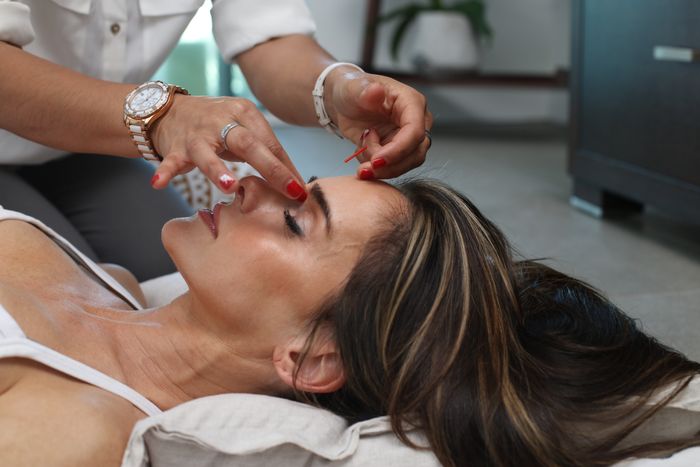 Peeling, massage and mask
You can get a massage or scrub at almost any beauty salon.
However, this suggestion is a specialized rejuvenating and firming ritual.
To perform this treatment, the cosmetologist uses a composed serum with specialized ingredients.
The result. The skin becomes moisturized, supple and firm.
This is a trio for special tasks, because it not only takes care of skin hydration, but also reduces cellulite and fatty tissue.
The procedure takes approximately 140 minutes to complete. The cost approx. 350 zł.
Wrinkle filling with hyaluronic acid
A wrinkle filler couldn't be missing from the list of luxury spa treatments.
Although the procedure is painful, it is extremely effective and produces immediate results.
A tamer of wrinkles, furrows and drooping corners of the mouth, when injected into the skin it enlarges the area and in effect smooths it out.
This stunning effect lasts up to 10 months, the treatment can be repeated and you can enjoy a youthful appearance again.
It is recommended for anyone who does not necessarily feel like visiting a plastic surgeon.
The procedure takes about 30 minutes (facial wrinkles, furrows) Cost. From 300 zł.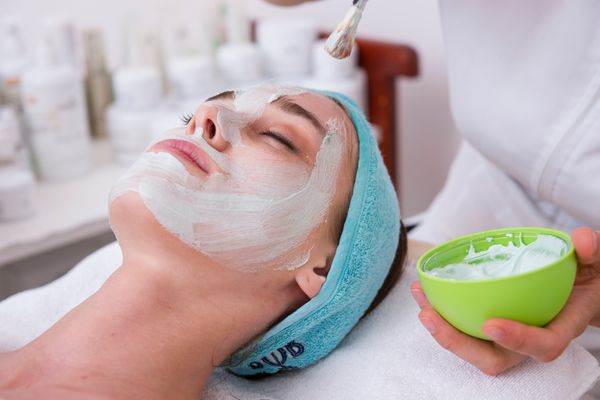 Silicium Marine Treatment
It's a luxurious spa treatment that goes well beyond classic cosmetics.
Silicium Marine Treatment belongs to Thalgo's range of treatments.
Its purpose is to rejuvenate and lift. After just one treatment, the skin looks 5 years younger.
This is due to highly concentrated active ingredients.
These include hyaluronic acid, collagen, marine silicon red algae.
The treatment also includes Derma- Stim Mssage massage for an instant lift.
Duration: 90 minutes. Cost approx. 350 PLN.
Injection lipolysis
This is another luxurious spa treatment that effectively fights fatty tissue.
Eliminates sideburns, extra folds, double chin.
Lipolysis is an alternative to liposuction.
Because it involves the injection of two substances into the fatty area: soy extract and bile salts.
This product dissolves fat cells, which causes the skin to shrink.
Lipolysis is a procedure for people who want to sculpt their figure.
Duration: about 40 minutes. Cost: from 300 PLN.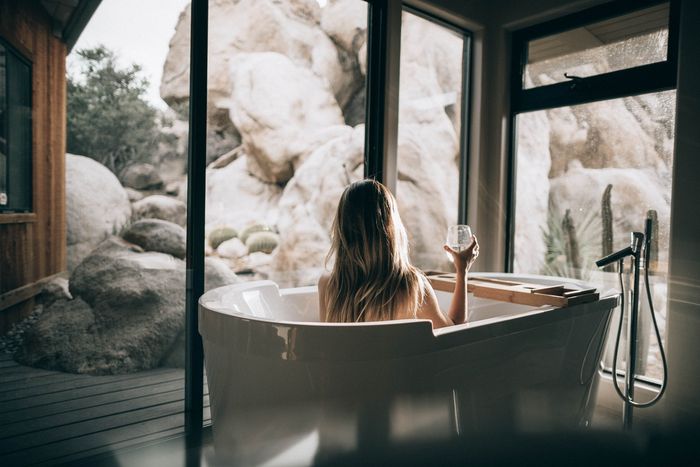 Endermologie
It slims, reduces cellulite, models.
Every woman has probably heard of this procedure.
Provides excellent results in reducing body fat resistant to diet and exercise.
A full body massage stimulates blood and lymph circulation - it is a lymphatic drainage that cleanses the body of toxins.
The procedure is performed in a special costume.
Duration of treatment: from 35 to 50 minutes. Cost: from 80 zł.
Spa treatments
After invasive luxury treatments, it's time for blissful relaxation and body care.
In addition to specialized treatments, the luxurious spa package includes hydromassages, soothing scrubs and relaxing massages.
During your beauty weekend, enjoy a Cleopatra bath or a detoxifying algae bath.
If you're looking for deep relaxation and indulgence, indulge in a nourishing ritual to accelerate skin regeneration.
Such a ritual relieves tension, wraps the body with a pleasant fragrance and brings soothing relief to the skin.
Choose from a bath, massage or scrub.
Remember also that as a guest of the spa hotel, you have free access to the wellness complex: swimming pool, jacuzzi or sauna.
Give yourself a bit of luxury, use the time spent in the spa, for full regeneration and care.
Looking for a luxury spa package for yourself?
Check out treatments and packages w Magellan Hotel.
Spa voucher is a luxurious gift that will make any woman happy.