A visit to a spa is meant to be a pleasure for body and soul. Combined with an overnight stay at a hotel in an idyllic location overlooking the lake will definitely enhance the experience. Want to take a friend to the spa? Are you planning a romantic weekend with your boyfriend?
You will not lack ideas for spending a weekend at the spa at the lake.  But before you embark on a weekend trip to the spa, check out how to prepare for such a visit. Will this be your first time at a spa? Be sure to read this article.
Table of Contents:
Hotel spa etiquette obliges
If you value intimacy, privacy, relaxation away from the hustle and bustle of the city, direct your steps to resorts located outside the city. A stay in such a hotel spa will be pure pleasure and, of course, a beauty benefit. Why exactly there? Resorts located outside the city, are most often located in picturesque places with local attractions included in the package.
One such place is Hotel Magellan located in Bronislawowo in the vicinity of Sulejowski Lagoon. In the heart of the Sulejowski Landscape Park. Deciding to spend a weekend there at a lakeside spa, we are guaranteed waterfront attractions and breathtaking views. However, in order for us to rest comfortably, it is advisable to prepare properly for a visit to the temple of relaxation. In many places, we customers are bound by etiquette, savoir vivre rules. It is no different in the SPA. In a moment you will learn what you can expect from a hotel spa, what to bring with you and how to behave during your stay at the Institute? We will also tell you how to prepare for treatments.
Ready for some guidance?
A visit to the SPA
Spas in hotels offer us many attractions to make us feel relaxed. As there are attractions there are also customer expectations. Choosing Institute, we decide where we want to leave our money. Therefore... Let's solidly search the offers so that our weekend at the spa on the lake will meet our expectations in 100%. It really is possible. So what can we expect when using a hotel spa service?
Expectations and attractions
When planning a spa treatment, we should make sure that it will be a calm, pleasantly lit place. It will be comfortable, luxurious, soothing with calming music in the background. Another expectation, actually a real standard, is cleanliness, even sterile cleanliness.
We relax effectively in nice, well-kept rooms. With the natural surroundings of the facility, in quiet, aesthetically designed places. We already know what a place of our relaxation should look like. Since the spa's location and interiors are a 5-plus, the friendly and helpful staff must also be a 5-plus.
This is not the end of our expectations.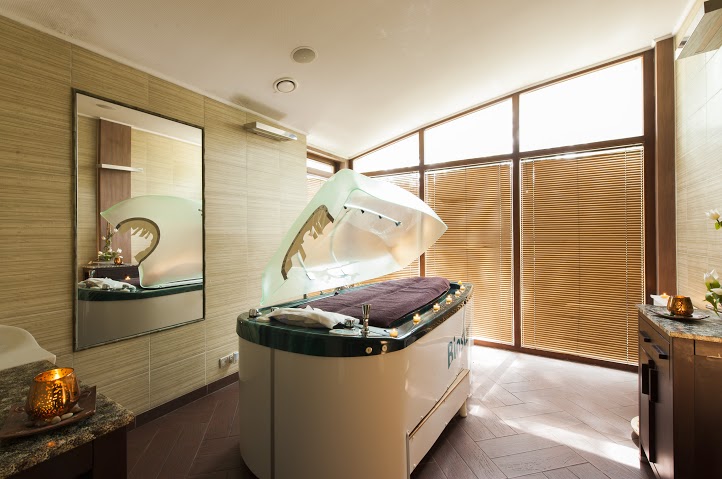 Beds for massage, saunas, massagers, specialized cosmetic equipment. Everything must be functional and dedicated to the right treatments. Do you prefer manual treatments with professional cosmetics? A good hotel spa should offer a range of such treatments with detailed descriptions.
When choosing a treatment, we should know the course of treatment and of course the effects of the treatment before we lie down on the bed. What else can we expect from our visit to a hotel spa? If only that after a relaxing session for the body, we will continue our rest in a comfortable hotel room. The hotel restaurant will take care of our culinary experience, and the hotel staff will reveal what to see in the area, what place to visit, what attractions to enjoy. Don't feel like leaving the hotel? You can also relax and have a great time in the building. In really good hotels at the disposal of guests is pool complexThe hotel's clubhouse, and game rooms.
I assure you, you won't get bored 🙂 .

What to take with you on a spa weekend?
There was a bit about our expectations, now it's time for a solid and valuable dose of information about what should we take with us to the SPA? If you haven't found this information on the SPA website, be sure to ask for it when you book your appointment at the hotel.
What should you include in your travel bag? In the good hotels next door SPA&Wellness Institute There is also a swimming pool. If your resort includes unlimited use of the pool complex, don't waste such an opportunity. Pack pool flip-flops and a bathing suit. You don't need to pack towels, a bathrobe and a hair dryer. Hotel stars provide such equipment for every guest.
Leave these things in a safe place
They are small but extremely valuable to us. We are talking about jewelry. We advise you to take off your bling before spa treatment. Valuable items can be left in room safes or at the reception desk. Why do I advise you to take off your jewelry? It's simple... During the treatment you are supposed to relax and unwind. No bracelet or pendant will break off during the treatment, and earrings will not dig into our skin during the session.
Preparations for the procedure
If this will be your first visit to a spa, you will certainly face a conversation with a cosmetologist who will conduct a brief interview with you. Rest assured that this is a standard activity. The specialist will choose the right treatments for you and advise against those that are not advisable.
During this brief interview, tell what medications you take and what ailments you suffer from. This is really important. There is still the issue of nudity. Remember that no one should force you to undress to the broth... However, during the treatment we should wear as little as possible in order not to dirty our clothes with cosmetics and not to feel embarrassed. For treatments that require a negligee, the spa will offer disposable underwear. Remember, however, that the most important thing is your comfort, the person performing the treatment will certainly keep this in mind.
What further guidance is there? I discourage you from visiting a massage therapist, and from visiting a pool or sauna right after a heavy meal. (wait at least an hour) During the treatment, listen to the instructions of the cosmetologist, who will explain the procedure to you and define the scope of their work.
After treatments
Relaxed and relaxed after the treatments, you continue your weekend at the lakeside spa in the pool and sauna. After both bathing and treatments (unless the cosmetologist suggests not to do so), I recommend you wash your body thoroughly. Perhaps the cosmetologist will suggest you use spa cosmetics, which will prolong and consolidate the effect of the treatment. It's worth checking out the range of these cosmetics, maybe you'll find your new face cream, lotion or hand cream among them.
Make good use of the time after the treatment, it is a good time for another consultation with a cosmetologist that day. During this time you can discuss and plan your next spa appointments, choose your next treatments, learn about cosmetic novelties. A stay at the SPA is supposed to be a pleasure, a reward after a difficult week at work. Proper preparation for this visit will give us peace of mind before as well as during the visit. Has reading this article encouraged you to book a weekend at a hotel spa?
Check out how to spend this time in an attractive way at the SPA&Wellness Institute of the Magellan Hotel, find out about the offer of treatments and SPA packages.