Before we answer the question of how to prepare your skin for summer, it's worth considering what optimal skin should look like. Three features of nice skin are most often mentioned: firmness, proper hydration and smoothness. To this should also be added the color, although on this we do not always have an impact. In general, however, it is worth noting that our skin strongly reflects the overall state of our health, diet and lifestyle that we lead. Hence - the "repair" activities should be comprehensive.
The outside shows what we have inside
Usually, when we talk about body care, we associate it with cosmetics and SPA treatments. However (although they are certainly very important) a key role in the appearance of our skin plays the state of our health and diet (especially drinking enough good water). So, if we want to look nice and radiant in summer, we should pay attention to what we eat and drink. It is also worth using dietary supplements to supplement missing vitamins and minerals. Certainly, raw fruit and vegetables (and preferably unpasteurized juices) should become a very important part of our diet, because apart from providing valuable nutrients, they firm and moisturize the skin very well. Get fried, sweetened and processed foods out of your dietThey pollute our bodies and make our skin look bad.
Peeling to begin with
If we have already mastered the issue of diet and healthy eating and drinking - the next step will be taking care of the external appearance of the skin. After the winter it can be dry (fatal influence of central heating and thick clothing), rough and poorly oxygenated. Therefore, the first and key treatment to improve the appearance of our skin is a thorough peeling. There are many ways and types of this treatment - so the choice is large. We can perform this procedure at home (using ready-made preparations, but also those that we make ourselves) or use it in a professional beauty salon (nowadays most spa treatments also include peeling). Hence - it is difficult to find an excuse that we can not use it. What is the purpose of this treatment? First of all, it removes dead, keratinized epidermis. This not only significantly improves the appearance of the skin and smooths it, but also firms it and makes that the cosmetics and preparations applied afterwards can more easily reach its deeper layers.
Massages and physical activity are very helpful
It may also be that winter diet and other neglect has compromised the firmness of our skin. In this situation it is worthwhile to use different types of massages (e.g. in the form of SPA treatments). We can also perform them at home (using a rough glove or other devices). However - to be truly effective - massages require knowledge and experience to perform them correctly, so it is best to use the help of a specialist (or at least consult on how to perform them). Massages help primarily to improve blood supply to the skin, but also to get rid of lymphatic stagnation and subcutaneous water (which can be the main cause of cellulite and flabby skin). Certainly very helpful in preparing our body for summer will also be physical activity (especially outdoors). Specialists recommend primarily cycling and running, but even ordinary walks in the park will not remain without significance.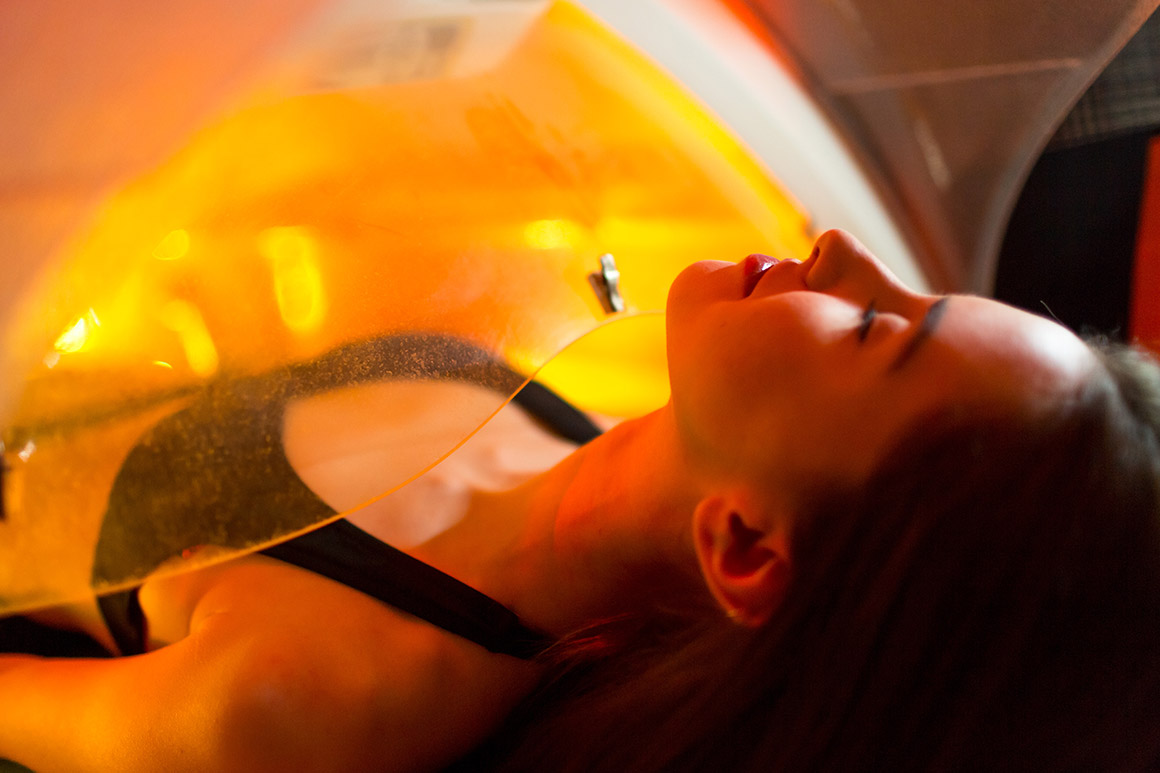 Moisturizing is key
Another skin defect that we may struggle with is dryness. Therefore, moisturizing is the basis of all skin care (even if we have oily and acne-prone skin, we should moisturize it properly). The basis of this procedure (contrary to appearances) are not creams, but drinking enough good water. You can also take advantage of a number of SPA treatmentsThe steam sauna is also a great option, as it is a special steam capsule which will have a beneficial effect on the level of our skin's hydration (special steam capsules are available in professional beauty salons). A great option is also a steam sauna. At the same time - be careful when washing and cleansing the skin, so as not to dry it. It is definitely worth using proven, good quality cosmetics. We should also limit swimming in the pool (chlorine dries the skin) and drinking coffee, tea and drinks containing caffeine (they dehydrate the body).
There's a tip for cellulite, too
The most important thing you can do for your body is to get rid of cellulite. Although this problem occurs regardless of the season, but nevertheless in the summer is particularly unpleasant (when you need to uncover the body). The cellulite is usually related to selected parts of our body, but its basis is similar to that of other skin problems. poor diet, lack of adequate amounts of good water, impaired body function, lack of physical activity, excessive stress and fatigue. In this case, we can also deal with home remedies or use the help of specialists. Certainly it is worth paying attention to the SPA packages, because one treatment is not enough (you will need a whole series of them). Of course - the optimal solution is to simultaneously use the SPA treatments for face, feet and hands, so that the skin in each place of our body was well-groomed. Fortunately, SPA packages guarantee us big price discounts.
The sun in skin care will not help us
While this is probably obvious to many people, it doesn't hurt to be reminded - watch out for the sun. Although tanned skin looks much healthier and more attractive than pale, but the tan can also have a lot of fatal side effects (sunburn, hyperpigmentation, dryness, flaking of the skin, accelerated aging, the proliferation of pigmentation spots, and even cancer). Therefore - do not go out in the sun without creams and lotions with UV filters, and strongly control the time of staying under its rays. Remember about proper after-sun care (especially moisturising). It may turn out that instead of looking attractive we get serious skin problems. What's more, the sun also has a negative effect on the condition of our hair, so let's take care of it too. Perhaps not everyone knows this, but nowadays there are also hair spa treatments available.
Psychology matters too
Very important in taking care of the health of our body is also adequate rest and relaxation. Certainly, stress and fatigue strongly affect our mood, and thus the appearance of our skin. Therefore, in addition to body SPA treatments - it is also worth thinking about relaxation rituals. The ideal solution is a weekend away to the SPA, during which we not only take care of our skin, but also to rest and relax. Nothing will influence us better than a break away from responsibilities and everyday life routine. In this context, it is worth paying attention to SPA & Wellness Institute of the Magellan*** Hotel, who has created a true temple for body and spirit. It is certainly worth noting not only the long list of beauty, relaxation and massage treatments to choose from, but also the attractive SPA packagesThe hotel is located in the picturesque scenery of the Sulejów Landscape Park. A stay here is an invaluable investment in an attractive appearance and well-being.