You look in the mirror. Do you notice the first signs of aging in you?
I can only expect, your emotional response.
The aging process is unfortunately an inevitable process. There will be a time for each of us 🙂 .
However, let's focus on effective methods to combat the brutal passage of time.
We take the face to the workshop, after all, it is on it that the first wrinkles will be most visible. Literally..... seen by everyone.
Stay with us, in a moment I will reveal to you what spa rejuvenation treatments and spa lifting treatments work wonders. 
Yes, exactly!
It is in SPA&Wellness InstituteYou will regain your youth and thoroughly relax.
Spa rejuvenation treatments and spa lifting treatments really work!
The face, décolletage and neck are the areas that will be the first to betray our age.
It is these areas, that will feel the passage of time most acutely. The wrinkles visible on the front, unmask us in seconds.
It doesn't have to be that way at all.
There is still a moment before you decide to put yourself under the plastic surgeon's scalpel.
In fact, there are facial rejuvenation treatments that do not alter facial features. These types of treatments will effectively fight the first signs of aging and improve the appearance of the skin.
I guarantee, we'll still look alike....
So postpone your visit to the aesthetic medicine office and choose a package rejuvenating treatments in SPA Or a package of lifting treatments at the spa.
You're about to find out which package to choose.
SPA&Wellness Institute is not an ordinary beauty salon. It is a place where you can regenerate, relax and take care of your younger look under the guidance of experts - cosmetologists.
A true temple of beauty.

Go all out with your face. Try rejuvenating facial treatments.
Over time, facial skin cells regenerate more slowly, producing less protein, lipids and collagen. It is necessary to act quickly.
What else can you do? A range of rejuvenating spa treatments and a package of lifting treatments can help.
Facial rejuvenation treatments have an anti-aging effect. Additionally, they improve skin tone and firmness.
The skin will become smoother, more resistant to external factors, elastic and tightened. Sounds good doesn't it?
Such treatments really work wonders.
We will succeed in slowing down the aging process and improving the condition of the skin.
How to prepare for a series of facial rejuvenation treatments?
First, we will have a consultation with a dermatologist/cosmetologist. The specialist will assess the condition of our facial shortcut and professionally select a rejuvenating or lifting treatment. 
It's really important at this stage.
Proper treatment will stimulate flabby skin to intensive regeneration. It will effectively nourish it, smooth and make it more elastic. 
That was the effect we were going for after all!
Lifting in seconds
We want to look young, attractive, fresh ... and of course we still want to look like ourselves. Facelift we associate only with the operating room at the plastic surgeon, and yet, lifting treatments can be done already outside this scary place.
Just take a good look around in the offers of beauty salons and SPA Institutes. 
No needles, syringes, stitches or extreme pain... There really are effective and painless ways to keep your youthful appearance longer.
I assure you spa lifting treatments are completely painless.
Some of them, unfortunately, are not cheap, but we don't know from today that an attractive appearance is worth any money for many of us. 
To the point.
How will spa lifting treatments work? They really do work wonders.
Here are examples of these cosmetic wonders: they optically raise the oval of the face and tighten the skin.
The secret weapon hidden in lifting treatments is vitamin A. When combined with retinol in lifting treatments, it acts like a vitamin cocktail.
Youth explosion.
After each lifting treatment, it's time for a relaxing massage of the face, décolleté and neck.
We immediately feel younger and relaxed. However, as far as the visible effect is concerned, the treatment should be repeated. Preferably several times.
Well, but what one doesn't do for beauty... 🙂 .
At the end of this subsection I have a real gem, the icing on the cake!
A few words about the treatment, after which (I emphasize only one treatment!!) we will immediately look 5 years younger.
The active ingredients contained in this treatment (including collagen, hyaluronic acid, marine silicon) provide an immediate lifting effect.
Its name and the place where you can make it, I will tell you in a moment...

Youth in seconds
You want to get rid of the first signs of skin aging.
Fill every wrinkle with surgical precision?
All so that our face does not betray how old we are.
The world is rushing by, and although we are getting older every year we want to keep up.
From SPA rejuvenation treatments, we expect immediate results and minimal invasiveness.
It can work.
In the effective fight against facial skin gravity, you should reach for the weapon of innovative hyaluronic acid moisturizing treatments. 
This magic ingredient is the most effective wrinkle filler today. All you have to do is find the right package of treatments.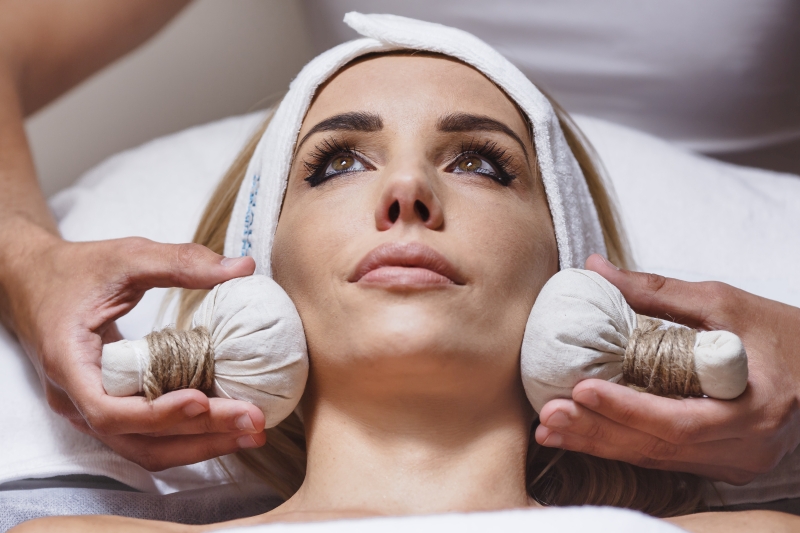 Men have wrinkles too
Surprised?
Time will not be kind to men either. However, one thing to admit, wrinkles in men will not be as painfully visible.
Men tend to accept the sight of wrinkles on their foreheads with humility.
For those who do not quite want to accept aging, we direct our proposal - a package of rejuvenating and lifting treatments in the SPA.
It's perfect for busy and stressed people.
Gentlemen, you can certainly use a moment of relaxation in the comfort of the SPA Institute...
At the end we have a TOP list for you rejuvenating and lifting treatments in SPAwhich you can do in Hotel Magellan. 
- Silicium Marine Treatment
This facial rejuvenation treatment is a luxurious and innovative treatment. Its effects can be seen after the first treatment. This is the effectiveness we are looking for!
An immediate lifting effect is guaranteed by highly concentrated active ingredients: hyaluronic acid, collagen, marine silicon, red algae Meristotheca Dakarensis and JaniaRubens. The effect is complemented by the innovative Derma-Stim Massage.
- Dermalogica Contouring Treatment
This is a rejuvenating facial treatment that lifts the oval of the face. It deeply moisturizes, nourishes and regenerates the skin. It improves the condition of the skin and additionally strengthens its protective barrier.
- Ocean Treatment For Men
This is a proposal for men. The treatment effectively moisturizes the deeper layers of the epidermis. And that's not all. The treatment will make the skin of every man's face more elastic and regenerate it.
Are you thinking about a gift of a voucher to SPA? Check proposals from Hotel Magellan.