SPA & Wellness institutes tempt us with treatment packages for everyone.
A weekend at the spa in a cozy hotel outside the city is every woman's dream. Relaxation in the wellness area, pleasant, nurturing treatments and that silence. Just whether such a trip to the spa, can every woman afford? Can pregnant women enjoy spa treatments.
We check out a list of spa treatments for pregnant women.
SPA for pregnant women
Pregnant women, due to their unique condition, do not have to deny themselves everything. A visit to a spa is no different. A pregnant woman has to give up many things, due to the safety of the baby. However, it should be made clear what is advisable and what she should avoid when it comes to treatments at the SPA Institute. Of course, the expert advice of the doctor in charge of the pregnancy and the knowledge of a professional cosmetologist from the spa will help us.
Hotels and SPA& Wellness Institutes have long since introduced packages dedicated to pregnant women. These are suggestions created together with doctors and qualified cosmetologists and dermatologists. Before booking a spa visit, make sure you are taken care of by professionals. Specialists will advise which treatments can be used by pregnant women, and which should definitely be avoided. Packages dedicated to moms-to-be should consist of non-invasive treatments. Mainly nursing and relaxing.
Therefore, a massage, a treatment for swollen legs and a manicure or pedicure should not be missing from the list. Such a moment of pleasure is due to every pregnant woman. And in addition, beautifully painted nails will improve the mood of every woman.
Pregnancy cannot be an exception, at any time we want to be beautiful and well-groomed. Nothing prevents a professional cosmetologist from taking care of us during pregnancy. A visit to a spa for pregnant women is supposed to be a pleasant way out of the house, a moment to relax and take care of yourself.
Of which spa treatments can pregnant women benefit?
This is a question you should ask your health care provider and the cosmetologist who will be caring for you during your spa visit.
The spa visit is included from the period of pregnancy you are in. However, regardless of the "age" of pregnancy, a woman should not undergo treatments that use heat. This includes saunas, Jacuzzis or treatments that use currents and ultrasound. These types of treatments affect blood circulation, which can negatively affect the baby. Spa treatments for pregnant women are advisable due to the duration of pregnancy. Each treatment is designed to alleviate bothersome pregnancy symptoms occurring at the time.
A pregnant woman is a client who cannot be offered everything and who needs special care. Treatment chairs must be comfortable, professional and clean. The institute must ensure that towels are pleasant to the touch, natural cosmetics and neutral scents in the room.
What treatments for pregnant women? Pregnant women cannot be offered any body treatment until the end of the third trimester. Instead, we can offer the mother-to-be beauty treatments for the feet and hands. By this I mean manicures, pedicures and facial treatments according to the needs of the skin. From the second trimester onward (if the pregnancy goes without complications), the client can enjoy body scrubs and massages. This is a particularly pleasant treatment for ladies who struggle with body swelling. Toward the end of pregnancy, women can opt for massages.
Ladies preparing for childbirth often opt for depilation treatments and biological pedicures. Doing these treatments yourself at home can be a challenge. Finally, the time after pregnancy. A minimum of 3 months after giving birth, young moms can afford their first slimming treatments. On the other hand, treatments using algae, herbs, essential oils or mud are better done after the breastfeeding period. Now let's check which specific spa treatments for pregnant women the mom-to-be should use.
 Care
Proper body care will not only improve the condition of the skin, but also improve the mood of a pregnant woman. Not without significance are also influenced by well-groomed hands and feet and spectacular red on the nails. Pregnant women's spa treatments should include treatments for skin problems, if they do occur. Our suggestion?
A purifying facial treatment by Dermalogica. This treatment effectively reduces acne lesions, smoothens and regenerates the epidermis and prevents the formation of new ones.
p style="text-align: left;">.The treatment does not include manual cleansing, so it is completely safe and painless for the woman. If not a cleansing treatment, then perhaps a deep moisturizing treatment. Pregnant women face various skin problems, depending on the need, the cosmetologist will choose the appropriate treatment.
Another suggestion, on the list of spa treatments for pregnant women, is a facial massage. There are several suggestions here.
The first is a comprehensive anti-stress therapy that includes a facial, head and neck massage. An unearthly pleasant and relaxing treatment, every woman (not just pregnant) will love.
The second proposal is a novelty on the Polish cosmetics market: Vegan Nature facial massage. This is a relaxing massage with vegan oils from pure organic farming. Everything eco is good for pregnant women. The third suggestion is a gentle facial massage with cool water balls - it instantly reduces bags under the eyes, or a very pleasant massage with Qi Gong bells. Well, in total we have as many as 4 suggestions, why not! Pregnant women need to be pampered, after all.
Hair 
This is an extremely difficult topic for pregnant women.
Hair. Unfortunately, it can be very different after pregnancy. Due to hormonal imbalance, women are often affected by excessive hair loss. How to stop this process?
The Pregnancy Spa offers coconut hair oiling or a gentle trichology treatment (no prickling). These strengthening treatments will effectively improve the condition of the hair and inhibit hair loss. Of course, you can not expect spectacular results after the first treatment. Adopting a series of such treatments will allow you to say goodbye to brittle and falling hair for a long time.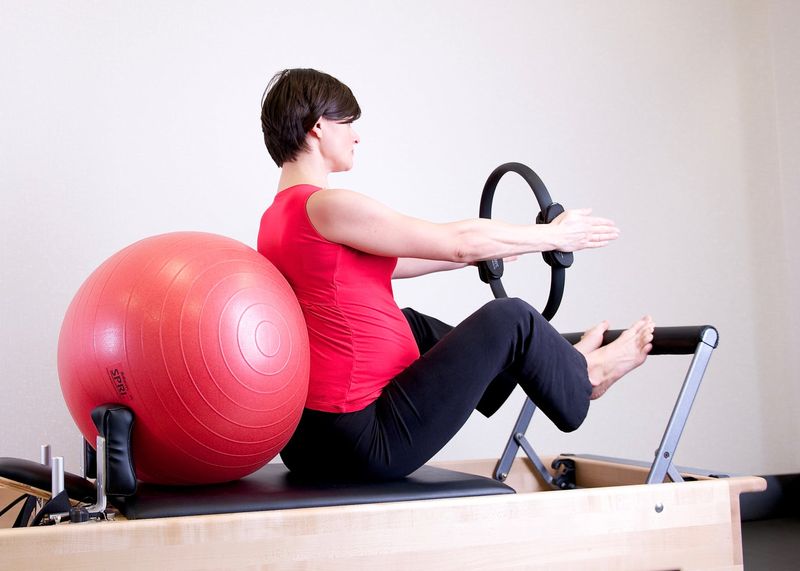 Massages and scrubs
Relaxing, extremely pleasant and so soothing, massages. Recall that pregnant women can enjoy massages only from the second trimester, provided that the pregnancy goes without complications.
If moms-to-be struggle with sensitive skin, it's a good idea to opt for a gentle, hypoallergenic, and importantly, odorless massage, which will make your skin more elastic and help fight stretch marks. In the offer of spa treatments for pregnant women you will find a sensational classical or Polynesian massage with sweet almond oils. The second suggestion is a pleasant for the body and senses karite massage with She butter.
Peelings
The skin of pregnant women can sometimes be very sensitive and delicate. Therefore, the cosmetologist must use a very fine-grained cosmetic for scrubbing.
This treatment is not only supposed to nurture the skin, but also to be a relaxing experience for the senses. In a series of these treatments, you'll find tasty scrubs and fun names like Sweet Strawbery, Velvet Blueberry and Argan Paradise.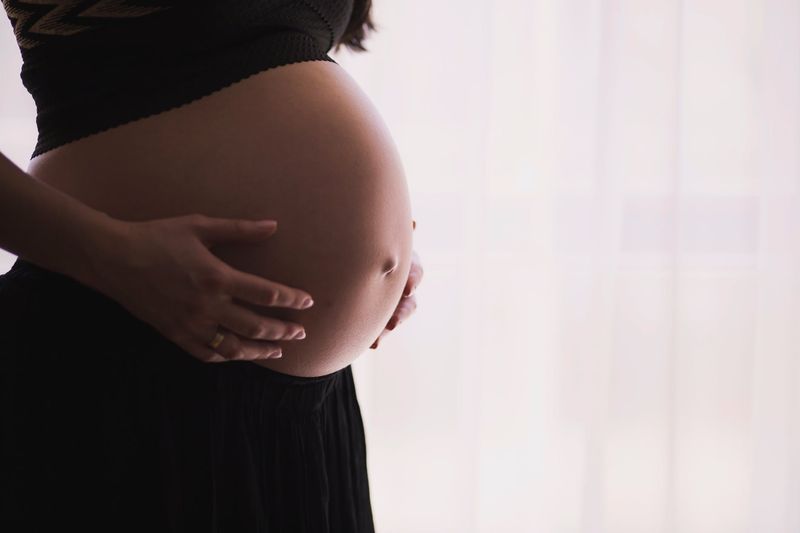 Hands and feet
The end of pregnancy is already approaching in big steps? During this time, women struggle with swelling in the legs and feet. A treatment that will bring relief and effectively combat swelling will be foot reflexology and leg massage with cool water balls. The end of this relaxing therapy will be a perfectly executed pedicure and manicure.
Pregnant women very often find it difficult to find time for such small pleasures. It is worth taking advantage of them during a visit to the spa. The range of spa treatments for pregnant women is huge. Pregnant women are important clients for spa institutes. Treatments are divided into specific stages of pregnancy, bring relaxation, soothing and take care of healthy and attractive skin.
Such a package of spa treatments combined with a short weekend vacation in a hotel is just a successful surprise for a pregnant woman. SPA stay Will make a perfect gift for a mom-to-be at a baby shower or a gift from her husband.
Gift vouchers to spas can be found at Magellan Hotel.