Vacation, hot summer, beautiful sunny weather.
At work or on vacation, we want to present an impeccable figure, glowing skin and radiant complexion. Preparations for the summer season start as early as early spring. That's fine, but don't stop them with the beginning of the first summer months. This is when your skin needs turbo care.
In this article, we have compiled for you the best spa treatments for the vacations.
Summer spa package on the lake
We agree that you can forgive yourself for a flawless appearance while on vacation. However, you can't let go of skin care. To make this one look healthy and radiant in the sun, you can't give up some moisturizing rituals.
Every one of us could use an express spa summer package that works wonders. At the lake, in the mountains, at the sea, literally everywhere you will find such an emergency kit. These wonders are hidden right in the spa hotels. SPA&Wellness Institutes have treatments on offer for every season. A visit to a hotel spa during the vacations is a combination of relaxation and body care. You can book spa treatments separately or by choosing a specific holiday package.
Okay, you'll probably think now that booking such a package borders on a miracle during the summer. The best deals will spread like fresh buns. That's not quite the case. Remember that you don't need a whole week in SPA, two three days of care and relaxation are enough. Of course, a real spa vacation at the lake is an extremely attractive offer.
Just think two weeks of blissful relaxation by the water, a daily visit to the spa, a morning class with a trainer by the pool. Such a vacation option will appeal to every woman. If you dream of just such a vacation, there is nothing to prevent you from buying such a marathon of pleasure. You can find offers of spa vacations at the lake, among other places. Magellan Hotel.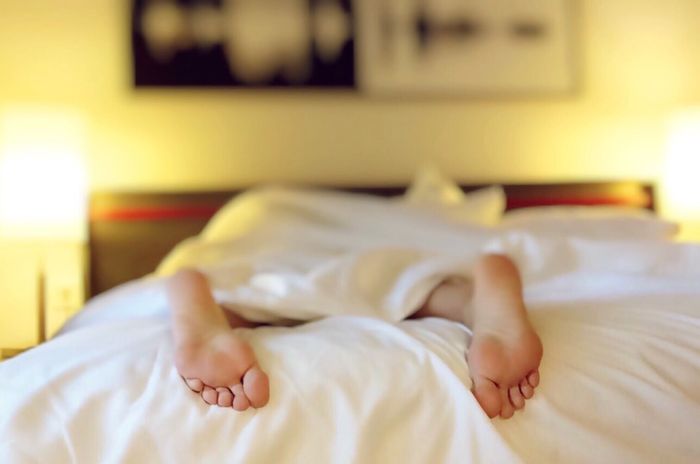 What spa treatment over the vacations to choose?
There's no denying it, summer is not kind to our skin. The sun's rays give our skin a beautiful brown color, but they can also severely dry it out. Rest assured that you don't have to hide your body from the sun, you just need to effectively protect yourself from the harmful UV rays. How? By using a series of sunscreens. The sun and high temperatures make our skin require more intensive care. It's mainly about nourishing and moisturizing. And don't kid yourself, a drugstore cream won't give us all-day skin hydration. An intensive nourishing night lotion will work wonders.
You can expect real results from a visit to a professional beauty salon or spa. These are places that work with professional, highly moisturizing cosmetics. Combined with relaxation in the Jacuzzi and relaxation by the water, they can work wonders. In addition, it is encouraging that you will take care of your skin's nourishment in a charming lakeside hotel. Summer spa package should not be a ready-made product for everyone.
If the hotel offers the possibility to "assemble" a package from the treatments we care about, that's great. After all, we ourselves know what our skin needs.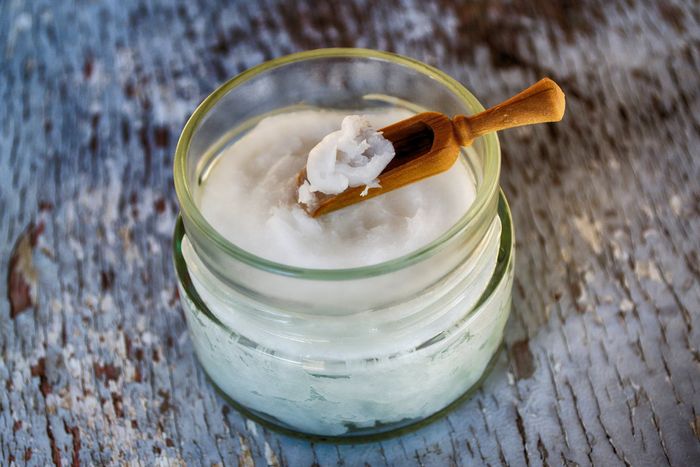 If you don't know which holiday treatments to choose, get a free consultation with a cosmetologist before your spa visit. Reputable spa hotels offer clients such a dermo-consultation. This is an extremely valuable meeting with a specialist who, based on research, will determine what our skin needs and which treatments are worth using. In addition, if the cosmetologist will be our guardian during the treatments, it will be easier and faster for him to assess the visible effects. If we have convinced you to vacation at a spa hotel on the lake, check out which spa treatments for your vacation are worth using.
Silhouette shaping massage
They bring total rest and relaxation. They calm the body, regenerate the organism, give strength. Relaxation massage should be a mandatory part of such a summer spa vacation package. At the lake, at the beach you will relax on a deck chair, take a sunbath, splash in the water. After an active day, you will relax on a bed under the care of a masseur.
Such a session is actually recommended to everyone, especially people who do sedentary work. If you have the opportunity, use this treatment as often as possible. Your spine will thank you for it 😉 .
Since we want to look flawless in the summer, it's worth reaching for massages, which attention models the figure. In the hotel's SPA you will find sensational massages that gather only good reviews.
It is a fitness, dynamic, body shaping massage (abdomen, thighs and buttocks). Which of us wouldn't want to "work" on a slim figure in just such a way? You'll lie down, and the masseur will make sure that your warmth is firm, moisturized and devoid of a gram of fat. What is the price of this pleasure? You will have to pay 100 zlotys for 30 minutes of such a modeling massage.
Another suggestion is a Chinese bubble massage. This is an intensive massage of a selected body part, a non-invasive method of fighting cellulite. You will find plenty of articles on the Internet about the effectiveness of this method.
The Chinese bubble has become a permanent fixture in beauty salons. Its effects are visible after the first treatment. While we write about the advantages of body massage, we can't help but mention facial massage.
Among the most popular is the lifting facial massage, which eliminates signs of fatigue and swelling. In addition, it tightens the skin, lifts the muscles and improves the oval of the face. It is such a lifting without a scalpel. You will have to pay 100 zloty for one lifting facial massage. A body shaping massage is the first step in getting the figure of your dreams, when creating your summer spa package, don't forget this important spa treatment for the vacations.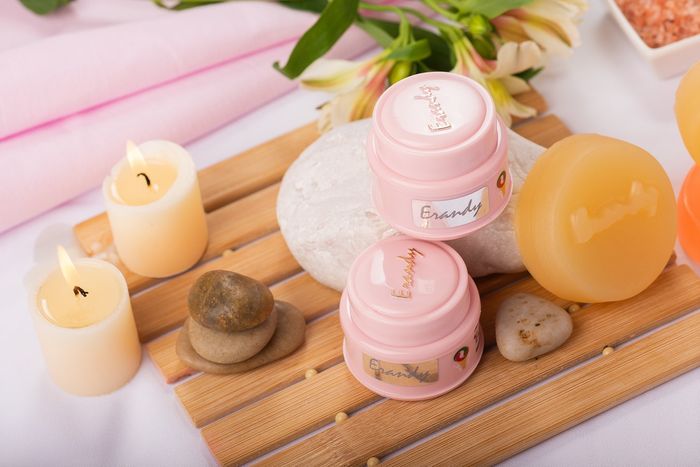 Exfoliation + moisturizing
Moisturizing, moisturizing and more moisturizing. That's what your skin needs, especially in summer.
At spa institutes, you will find a series of hydromassages. What is it?
It is a combination of massage and bath. Not the usual kind, though. Water is pumped out of the jets at high pressure. It hits the muscles, causing them to relax. This is the mechanism what with care. It all depends on the type of bath. We for the summer heat especially recommend: pearl bath, which is a hydromassage with ozone therapy, Cleopatra bath with milk powder is a real feast for the senses and body. For a one-time spa bath you will have to pay about PLN 100. The list of spa treatments for the vacations can not miss moisturizing facial treatments. When the sun bakes our face too much, an ordinary moisturizer is not enough.
We found an awesome moisturizing treatment called Beauty Hydration Ritual at one of the lakeside resorts. It brings soothing relief to skin in need of hydration. For this moisturizing and firming treatment for dehydrated skin you have to pay about 150 PLN.
Among the effective, hydration-enhancing skin treatments, oxybrasion is also worth mentioning. This is simply a water-oxygen scrub that effectively exfoliates dead skin. What results can be expected? The skin is nourished, smoothed and moisturized. Even after the first treatment, the skin takes on a healthy, bright appearance.
However, in order to maintain the effect of radiant, full of glow skin oxybrasion treatment should be repeated every 3-4 weeks. The cost of one session about PLN 140. The treatment is not among the cheapest, so it is worth hunting for it. It often appears in stay packages in early spring and summer.
Non-invasive treatments
Endermologie, though, is not one of the typical summer seasonal treatments. There is no denying that it is among the most effective non-invasive body contouring treatments. What's more, it provides excellent results in combating excess weight and cellulite.
It's a treatment designed for people who spend hours at the gym with no visible results. Toxins and excess fluids are removed from the body. In addition, the treatment gently exfoliates and eliminates dead skin cells. This is exfoliation and slimming in one. One session lasts about 35 minutes, during which a lymphatic massage of the body is performed. Cost? Depends on the duration of the treatment. 35 minutes costs about 90 zlotys, for an hour of massage you need to pay 120 zlotys. Body endermologie is a procedure that must be performed in several series to achieve the desired effect.
Weekend relaxation in a hotel You can combine it with a pleasant fight with unnecessary kilograms. If you do not find a package that offers endermologie in the hotel's offer, please contact the hotel staff who will prepare a customized package for you.
 Relaxation in the wellenss area
After a series of spa treatments, it's time for blissful relaxation in the wellness area. It's understandable that during the vacations we want to look great, so especially we women make quite intensive use of the benefits of the SPA.
But let's not forget the old proven recipe for looking great. It's a rest!
Rested, relaxed after a vacation spent in a spa hotel, you will notice changes in your appearance yourself. Enjoy the treatments offered at the spa, and don't forget about relaxing baths in the Jacuzzi and the health-promoting effects of saunas. The wellness area is a temple of relaxation, it is worth spending even a few hours there. A spa vacation at the lake is an offer for those who want to relax and take care of their appearance.