Do you remember your wedding day? Do you remember the emotions that accompanied you? You remember this special day almost every day.
You think back to that special day. Do you remember the joy and emotion that accompanied you? You will now return to these beautiful emotions every year, every wedding anniversary. We will give you tips on how to romantically celebrate another year together.
In this article, we will reveal to you the recipe for an unforgettable wedding anniversary in a hotel.
Table of Contents:
Romantic and luxurious. This is how it will be during your wedding anniversary at the lakeside hotel
Whether it be a paper, wooden or crystal wedding anniversary.
You can celebrate each anniversary in a special way. Don't limit yourself to a gift and dinner at home.
You can have dinner at lakeside restaurants, stay overnight in a comfortable room, enjoy ultra-pleasant treatments in the spa. There will also be time for gifts, memories. Sounds great right? Let's go back to the gifts for a moment.
Instead of buying another set of lingerie and perfume, give the two of you the gift of a wedding anniversary at a hotel with a spa. Included: delicious food, relaxation in the pool complex and treatments in SPA Institute. Do you dream of a romantic weekend for two? Let's not kid ourselves, at home with children there will be no time (or place) for romantic moments at the table.
You need a romantic setting, beautiful sunsets, comprehensive service, moments just for two. All this is guaranteed by a spa hotel on the lake. It is not difficult to find such a place.

Relax and celebrate your anniversary at a hotel with a spa
This wedding anniversary at a hotel with a spa is meant to be a gift for you, but also an escape from everyday problems and responsibilities. You will not relax in one day, nor will you have time to enjoy all the hotel's attractions.
That's why we suggest you have at least three days of anniversary celebrations. I assure you, there will be plenty to do during these 3 days. Each day will be planned in detail and filled to the brim with romantic attractions. You will spend this time just the two of you (well, maybe together with the hotel and spa staff;)
O is our suggestion for a romantic wedding anniversary getaway. Closed on three weekends.

Day one - They're already carrying my gown and veil
Your wedding anniversary at the lake hotel begins today. Upon arrival at the resort, check in at the front desk and pick up the key to your comfortable suite.
A bouquet of beautiful flowers and a bottle of wine (or champagne) awaits your wife at the venue. You start the celebration with a glass of fine liquor. Already on the first day an amazing spa experience awaits you. To begin with a relaxing body massage.
Facial massage with water bulbs. Another treatment is Mediterranean body scrub. The treatment deeply cleanses the skin and prepares it for moisturizing treatments. These will appear in the following days.
Rested and relaxed after the visit to the spa and dressed in evening clothes, you go to a romantic dinner with dessert and a glass of wine in the open air. Your anniversary weekend is about to begin and on the first day you will celebrate with a romantic dinner. It will be a three-course dinner with dessert and a glass of wine. Dinner outdoors, overlooking the lake by candlelight and stars with mood music.
What does the chef recommend? For an appetizer we offer Shrimp in red curry with baguette, entree Crispy duck breast on asparagus with French noodles. And finally, the dessert, the icing on the cake, that is halva mousse with filleted mandarins or fried ice cream. Sounds delicious right?
Do you care about intimacy? Arrange with the hotel staff to have your table during dinner set up in an intimate part of the restaurant. Are you expecting romantic decorations? This too can be arranged 😉. You will arrange the details of your wedding anniversary at the lake hotel when you book your stay. You will close the organization of this event in a few emails or phone calls. During your wedding anniversary at a hotel with a spa, moments just for two are priceless time.
This is a time for you to reminisce about your wedding and reception, and to make plans for the future. This is a time for you, enjoy this anniversary!

Day two - Mendellsohn's hooves are tapping
The first day was unforgettable right? But rest assured, you are not going home yet, there is a second day and more attractions ahead of you.
What awaits you during the second day? You will start the day with a buffet breakfast at the hotel restaurant. Ready for an active holiday for two? After breakfast it's time for an anniversary bike tour, rest assured you don't have to take your bikes with you, the hotel will be able to rent bikes and even Nordic walking poles or water equipment.
After a two-hour tour of the forest surroundings, a session in the Finnish sauna awaits you. Bathing in a Finnish sauna relaxes the muscles (complex relaxation), improves skin elasticity.
A visit to the sauna improves blood circulation to the skin, will prevent infections. After such a session, no autumn plague will frighten you. Now it's time for the most pleasant treatment - for chocolate massage. It is truly a feast for the senses!
So exquisite to celebrate your wedding anniversary at a hotel with a spa.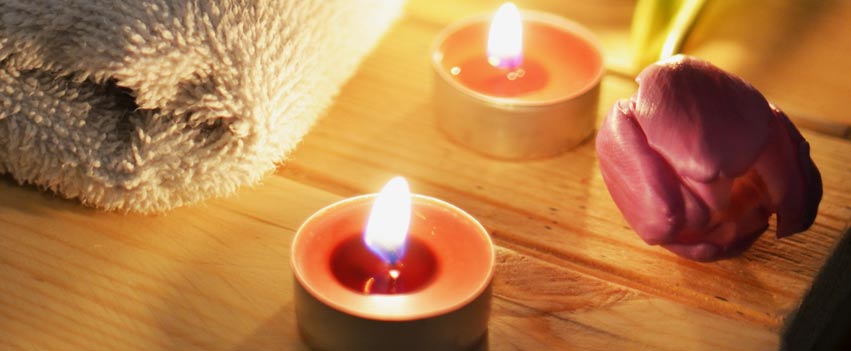 Do you still feel like taking an evening walk to the Forest Amphitheater? Your lakeside hotel Is it located in a picturesque forest area? You can't waste it! After a walk in the countryside, it's time for the second anniversary dinner. The menu includes yam cream soup with coconut-ginger essence, pike-perch with vegetable spaghetti and a delicious dessert: meringue with mascarpone cream with cherry sauce.
And note you do not end the day in bed, but on the dance floor. The nightclub at the hotel is holding a disco that day, there will be fun until dawn.
Enjoy this anniversary, celebrate it in every way possible.

Day three - They're still pouring rice for good luck
This will also be an active day and also the last of your wedding anniversary at a hotel with a spa. Every day you have been hosted at the spa and today will be no exception. However, before you head to the temple of relaxation for treatments, it's time for a morning workout in the pool.
Morning exercises in the pool with an instructor, will give you energy for the rest of the day. The pool passed. Morning workout also.

It's time for the last spa visit during this week. This time it's the treatment for you, it will be Cleopatra's bath together. It's a real skin rejuvenation ritual. You have to admit that the spa treatments are extremely tasty, first the chocolate massage and now the goat milk and honey bath.
You end your wedding anniversary at a hotel with a spa with a dinner in true anniversary style. On the plates exquisite dishes, anniversary champagne. Time to go home. It's a bit of a shame, it was such a successful weekend.
Nothing lost, celebrate your love every day, every weekend. After all, he can check in at the lake hotel every weekend. Every weekend, new treatments, new attractions.
Maybe such a trip out of town will become your romantic tradition? When daily responsibilities overwhelm you, the boss annoys you, the kids fuss, and you are literally standing on your head. Stop, pack a suitcase (your husband's suitcase too) and book a hotel stay for you.
Because, after all, any opportunity is good to escape the city for a weekend and recharge your batteries for the challenges ahead. Do you feel that you need a solid rest? Are you looking for a package that will provide you with comfortable accommodation, spa treatments and other attractions?
Check out package offer for two at the Magellan Hotel.