Training, conferences, workshops, webinars, corporate events. Are there companies and corporations that have not yet organized or participated in business events? Acquiring new skills, has entered our blood. And very well.
An investment in an employee is money well spent. Companies that want to create their image as specialists in the industry need to be resilient when it comes to organizing conferences and corporate events.
In this article we will help you choose the best conference facility in Lodz.
A conference in a hotel with a swimming pool will delight your guests
We mainly associate corporate events with a hard-hitting integration? There's something to it. After all, you and your colleagues go away to a hotel for a few days. You won't spend all your days chained to desks in a training room.
Of course, there will be free time, and consequently appropriate team-building activities. So yes, there will be time for a drink with company colleagues. However, let's not go into exaggeration. The business events organized by the boss are all about using this time to learn something new, to integrate the team. All this, of course, is supposed to affect the efficiency of the team.
Does the location of this meeting affect your subsequent effectiveness in the office?
It turns out that they do, and a lot. No one likes to hang out, let alone work in dark rooms with non-functioning equipment. A proper training room with access to all media (including free Wi-fi) is the key to success. You didn't change your workplace to a hotel to complain about every inconvenience. Lodz conference venues, whose business offers we reviewed, put a lot of emphasis on the entertainment part of such a business trip.
Just staying in a hotel, most of us associate with rest, vacation. In this case, you will not just lie flat in a hotel room, however, you deserve a moment of relaxation after strenuous mental effort.
A company party or team training, and what comes with it and an organized trip has a somewhat informal character, and it's not surprising that most employees treat it as a good time with colleagues. Rest assured that there will be time for this fun too, you just need to choose a hotel that will effectively fill your free time.
You start your search for such a place by reviewing the listings of only conference hotels?
What if we told you that the best deals are waiting for you at spas? Swimming Pools, saunas, SPA massagesThat's how it all awaits your guests. Who wouldn't want to go to a spa hotel for a business event?
Business + Entertainment
Spa hotels have long ceased to host only individual customers. The business world is very often and eagerly looking into spa hotels with a pool. Conferences at the hotel with a pool are some of the most well attended events in the corporate world.
Busy, tired, stressed-out employees will certainly benefit from a business trip to a spa hotel. Of course, you will now say that such a trip for all employees will be a nightmare cost. There is no denying that the accommodation, and consequently the stay at the spa hotel is not among the cheapest. However, it will be a huge attraction for your employees, as well as an honor for your customers and business partners. Luxury spa hotel will significantly increase the prestige of your event. A conference in a hotel with a swimming pool does not have to mean only expensive SPA treatments. As guests of such a resort, you can use the wellness area without restrictions and, most importantly, completely free of charge.
Take advantage of this opportunity - in this case you pay only for the conference room rental and for the stay - i.e. accommodation + food. Many spa conference facilities in Lodz, offer guests ready-made business packages combining business + entertainment. In the rest of the article we will tell you ready recipes for conferences in a hotel with a swimming pool and, of course, ze spa.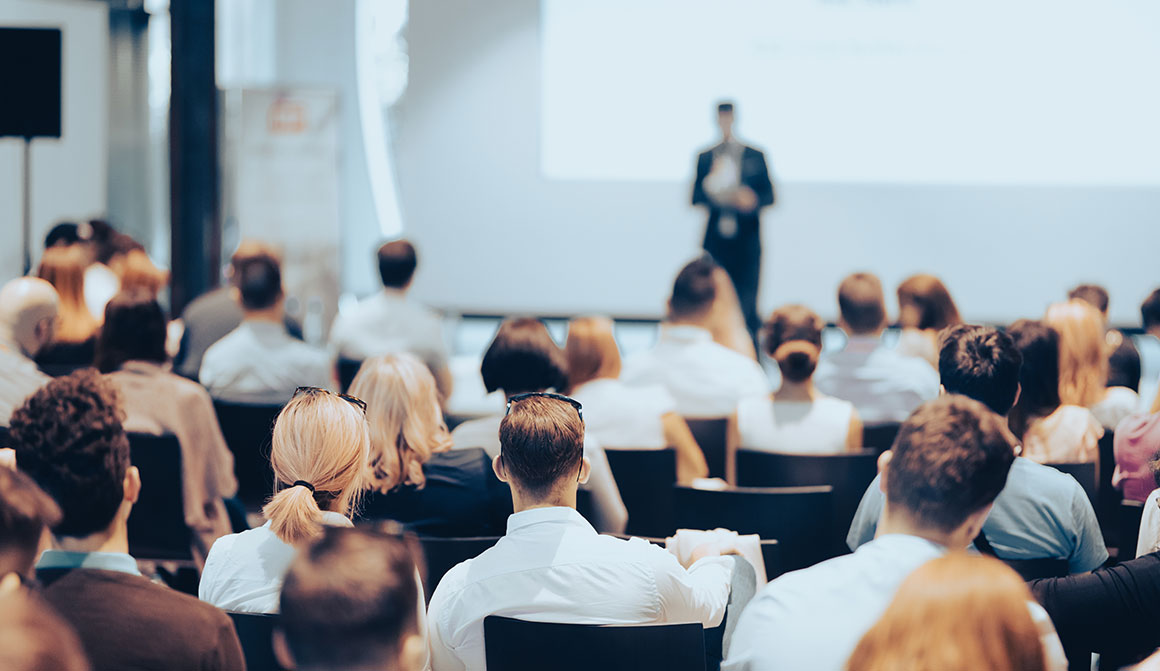 Conference room training and evening integration
The first idea for a business trip to a hotel with a swimming pool is a conference, or other business events and real integration. At the end of the official part of the day. The hotel you choose must provide you with professionally equipped rooms.
Bright, air-conditioned rooms, working equipment, office supplies prepared. In addition, prepared by the hotel's well-known and loved by everyone break for coffee, tea and something sweet. You need not one room, but even several. Such a distribution of event members will allow you to hold classes in small groups. This is how it will be efficient. Make sure before booking that the chosen hotel for conferences has more meeting rooms in addition to a swimming pool.
Well in the program you have, a meeting of all guests in the main conference room, combined with speeches by speakers and main organizers.
After this part, it's time for workshop activities in groups. This part will be the most demanding. Your involvement, solving tasks, simply requiring creative action. Not by work alone, man lives.
Time for entertainment. Group entertainment with co-workers. Our suggestion is a relaxing glass of wine in the hotel bar. This is such a casual meeting, more on a foot already private. There will be a moment for casual conversations with the boss, colleagues or clients. After this less formal part of the event, it's time for a real feast by the fire in the hotel garden.
Leave the preparations to the hotel staff, who will prepare a real feast for you. You will start the next day with a regenerative lesson with an instructor in the pool, mentioned every now and then. A little healthy exercise won't hurt you 😉 Such a refreshing morning warm-up will do all ballers good. It is the morning of the next day that will be the best opportunity to enjoy the benefits of the spa institute and the wellness area.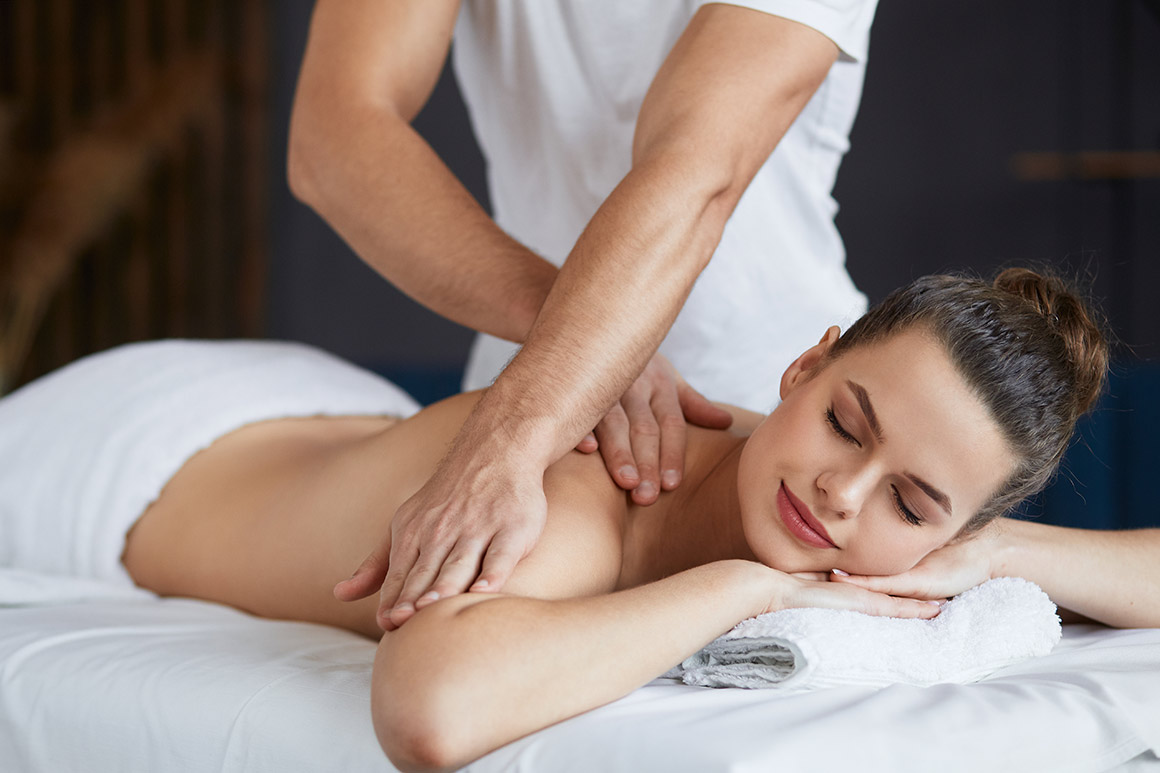 Relaxation and interest during the massage
In an earlier part of this article, we mentioned that conference trip to the hotel A spa is quite a treat. Every worker dreams of relaxing in a hotel spa. A relaxing massage is a salvation for any workaholic. Of course, when inviting guests to a resort with a spa, you don't have to fund specialized treatments for everyone, of course.
All you need is a relaxing massage. This type of business trip is mainly recommended for groups that are going on a team-building event. Assuming that it will be a really tough physical crossing. Many companies opt for this type of integration something like survival.
There will be contests, games, physical challenges and finally relaxation in the hotel spa. Or to be more precise... there will be a relaxing massage for everyone. Maybe even before that you will decide to use the sauna and jacuzzi? For all your aching ankles and muscles. In the evening you must be ready for more challenges. This time dance challenges, on a disco dance floor. The Lodz conference venues whose offers we reviewed focus on relaxation, but also offer guests a night of fun at the hotel disco.
Just like the old school days, a school party with cool people. After such an intensive effort you will only go a floor above to your rooms. So many attractions in one place. The boss who takes his employees, clients on such a business trip will earn the title of the best employer for the century. It will be really hard to beat a corporate event at a spa hotel with access to so many attractions. Conferences, training sessions, team building events. It will become a permanent fixture on the calendars of our employers. This is very good news for employees who feel that the boss cares about their development in the company.
The skills gained during the integration will certainly affect the effectiveness of work, and thus the real benefits for the company. When organizing business events, use the experience of professional conference facilities. Lodz is not the only region that offers entrepreneurs friendly conditions for business development.
Choose from many attractive offers, check reviews of other companies, surprise your employees with unique integration in hotels, not only business ones.
Looking for a venue for your business events?
W Magellan Business & SPA Hotel You can organize any business event.
You will get on-site assistance from an experienced team. Check out offer.