Spa hotels are very popular for romantic dinners, wedding anniversaries and weekends for two.
It is the perfect venue for all events celebrating important dates and weddings.
Because it is here that you will organize an elegant wedding reception, hen night and... honeymoon. 
Until now, you have associated this trip with exotic vacations?
The epidemiological situation, and the consequent closure of borders, will force newlyweds to seek honeymoon offers to a spa hotel in Poland.
And there's really no shortage of those.
Honeymoon to a spa hotel in Poland?
Dear newlyweds, if you are forced to cancel your overseas honeymoon trip, you do not completely abandon your travel plans.
Since you choose spa hotels to celebrate all the important moments in your life, why not go there for a marriage vacation?
This is a really attractive idea for a trip.
Just think, how does staying in a foreign resort really differ from staying in a Polish hotel?
Well mega attractive area, sights to see.
When it comes to the standard and quality of hotel services, we cannot say that things are worse in our country and better there.
When planning your honeymoon, check out what Poland has to offer spa hotels.
For the place of your honeymoon choose a hotel in an equally holiday location, by the sea, lake or in the mountains.
If a hotel does not offer a strictly honeymoon offer, remember that you can use ready-made hotel stay packages.
Perhaps you can create such a package yourself?
Hotels very often allow to compose such an individual package for newlyweds.
You choose the treatments you want to use, attractions and above all, you decide how many days you want to spend in the hotel. In addition, do not forget to add that it is your honeymoon then you can count on additional privileges.
What kind?
The staff will choose for you the "best" room with a view of a beautiful landscape such as the endless sea or the blue lake.
He will prepare for you romantic decorations in the room, the world, red rose petals on the bedding, champagne, fruit basket and sweets.
These are of course only selected examples, but here we can count on considerable favor of the hotel. After all, both we and they care about this stay was successful.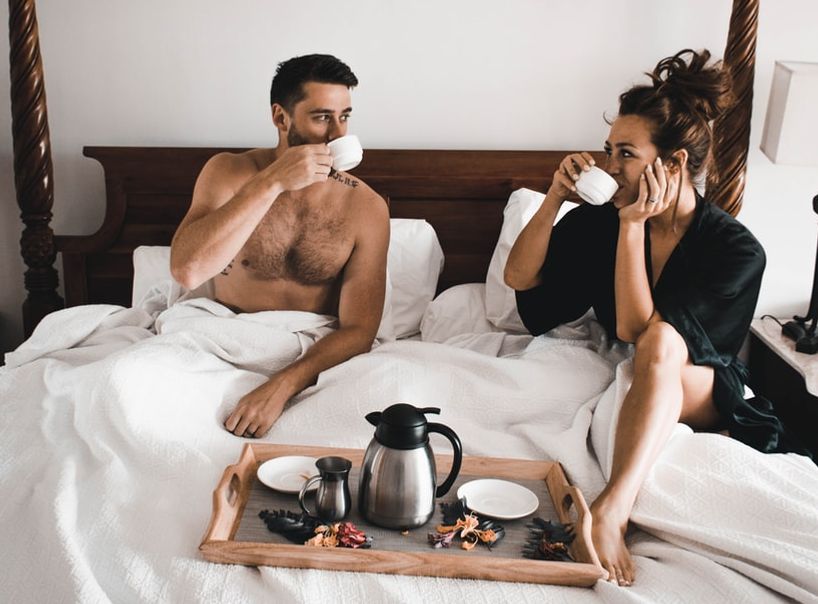 Celebrating Marriage Together
We unquestionably associate honeymoon with spending time together. Just the two of us.
Not surprisingly, the offer will include mainly attractions for two.
Romantic dinners, joint treatments in SPA&Wellness Institute, Relaxing together in and out of the hotel.
A spa hotel honeymoon package will not only guarantee that you celebrate your marriage in the most beautiful interiors, it is also a slightly cheaper option than a foreign vacation.
Buying such a trip for several thousand zloty, we usually pay for a stay in a particular hotel, food + flight (transport).
It does not mention SPA treatmentsThese are usually charged extra.
Which, in the case of foreign luxury hotels, means a really big expense.
You can spend the amount you initially set aside for your Maldives honeymoon on a week at a Polish spa hotel with a range of treatments to choose from.
There is no denying that a honeymoon abroad is usually a considerable expense, not every newlywed can afford it, not only because of the financial situation, but also for the purchase plans after the wedding (apartment, car). In order not to completely resign from the honeymoon, it is worth thinking about a week in Poland.
Choose a good spa hotel and arrange the package to you yourself. 
Think about what you care about most?
Peace and quiet, discreet hotel service, plenty of romantic moments for two and rich SPA offer.
Polish hotels outdo each other in improving offers for lovers, surely you will find a place that will meet your requirements.
A honeymoon week at a spa hotel is a substitute for a vacation, a summer vacation.
What packages can you take advantage of?
Here's our recipe for a spa honeymoon.
Honeymooners at a spa hotel
You're at a spa hotel, it's your honeymoon, you can't do without treatments at the spa institute.
As with any honeymoon, there must be one must-have spa treatment. We recommend you something extra, let it be a royal ceremony.
More specifically, a honey-milk bath for two.
It will be a royal bath in the aroma of honey.
After a bath it is time for a scrub made of delicate bee pollen, and finally a honey mask, strongly nourishing. A honey week means honey surprises.
A fabulous experience guaranteed.
What else should be in your starter pack?
This is to be a week, so book accommodation for that many days, necessarily with full board.
This is the same package as an all-inclusive vacation.
At least twice a week you should be guaranteed two romantic dinners.
One might be in the hotel restaurant, the other perhaps in the hotel garden?
Or maybe the hotel you've chosen is right on the beach and that's where you'll be able to host dinner?
That's just an idea for a romantic moment.
What else should you find?
So-called additional attractions.
Film screening in the cinema hall, bike trips, walks in the countryside, picnic in the hotel garden.
Add to that a romantic decoration and a bottle of wine in the room.
Finally, the icing on the cake - relaxation in the SPA.
As a guest of the hotel you can enjoy unlimited use of the swimming pool complex, jacuzzi and saunas in the so-called wellness area.
A session in the steam room, relaxation in the pool is also an opportunity for moments for two.
Now let's move on to the spa treatments that you as a newlywed can enjoy.
A shared Cleopatra bath, hand and foot treatments for each and a 30-minute classic massage, also after each for one.
Massages are the treatments you should use most often, so it is worth booking them at least 2 times a week.
Nothing prevents you from taking the treatments separately.
Spas offer mainly treatments for ladies, including beauty treatments, why not take advantage of them during your honeymoon at a spa hotel?
Your husband can enjoy a beer-infused bath and a moisturizing fresh facial treatment during this time.
Your wife will surely be delighted by the banquet treatments, the results of which can be seen immediately after the treatment.
Start with something moisturizing and skin-enhancing such as the Glow Therapy treatment.
After all-day beauty rituals at the SPA Institute, you will spend your evenings at the hotel bar and disco.
Hotels organize fun activities for all guests, so there will be a chance to make new friends.
If you need peace and quiet, take advantage of the hotel's offer of meditation and yoga sessions.
A honeymoon to a spa hotel in Poland offers an attractive trip combined with relaxation and beauty treatments.
There will be a chance to relax, sleep off the hard days and take care of yourself under the guidance of experienced cosmetologists.
The country has no shortage of luxury spa hotels with honeymoon offers.
If you can't make your honeymoon plans abroad, look for one that will guarantee you a honeymoon week full of activities for lovers.
Looking for a spa hotel for your honeymoon?
Check out vacation packages Magellan Hotel for two.