Luxury is a magic word. It evokes positive emotions in us. It is associated with bars of gold, mountains of gold coins, real wealth. However, let's come down to earth, we want to conference.
This time we can surprise our guests with attractive surroundings and a luxurious hotel. We are looking for a conference venue that will raise the level of our event. It will stay in the memory of guests, surprise with high quality service. We are looking for a luxury hotel for a conference, or actually a proven venue that we can use for other events.
Since we are deciding on a four- or five-star hotel, we are preparing ourselves for considerable costs, and consequently we also have considerable expectations. The amount spent is expected to pay off in the form of positive feedback, new contacts, satisfied guests. Such success is worth earning.
However, let's start by choosing the right conference venue. 
From this article you will learn:
what it should have luxury hotel for conferences?
What can you expect from the hotel staff?
What points should be included in the contract with the hotel?
Where to look for a hotel for a conference in Lodz?
Luxury hotel for a conference. What kind of hotel?
Let's establish this at the outset. For each of us, luxury is associated with something different. However, let's focus on our conference venue.
We will tell you what you should ask the staff when booking a resort, what to look for, what to require and what to expect. In fact, you can do it. That's the way this world is built, we choose a luxury hotel for a conference, expect presidential interiors and royal service.
How do you know when you have chosen the right place for the conference of your dreams? The situation is very similar to when we organize wedding, communion or 18th birthday party at the hotel. The staff professionally answers our questions, creates new opportunities for us, proposes, advises...creates a vision of the dream conference in front of us. They literally read our minds.... How do they know all this?
The hotel's sales department prepares a quote for conference room rental, sends us a draft contract and a range of menu options.
You will say, after all, almost every hotel can boast such quality? That's not all.
1 Capabilities.
That's the key word. The staff of the hotel, gives you choices, opportunities for change. These are signs that the place you have chosen is a luxury hotel for high-end conferences. What options am I talking about?
Such a center has not one, but at least 3, 4 or even 5 meeting rooms. About the right sizes. 
Another point - location. There is no room for randomness here..

2. out of town 
The high-end hotel is in close proximity to a major city, but its surroundings do not at all indicate that we are in a city. It is quite the opposite. This place is supposed to create the impression as if we, went on a distant, foreign journey. The building, surrounded by forests and lush greenery, is supposed to arouse in us awe, admiration and a great desire to relax ( this is probably not difficult;)
A luxury hotel for a conference is supposed to be a brand. It is supposed to work on all our senses.  Finally, I have one more example... 
3 Unusually
A hotel with four or even five stars, for example, has an unusual arrangement of chairs. What are the suggestions? Have you heard of layouts: theater, banquet, horseshoe, classroom or standing banquet? Is this the first time you've heard of such chair layout options for a hall?
You probably already know what a luxury hotel for a conference is.

We organize a conference in a hotel. What should a luxury hotel have?
In this part of the article, I will focus on the furnishings that should characterize a high-end hotel.  Forget questions about air conditioning. Consider it plainfor the obligatory equipment of every hotel space. Air conditioning is a must. That's it.
What else should be on our list? Let's now head outside the facility. We arrive at our resort area... Does the luxury hotel for the conference we have chosen have an adequate number of parking spaces? And here's a note of caution, parking is not everything yet. Find out whether your guests will be forced to pay for parking... Fortunately, in most cases of hotels, the parking fee is included in the price of the stay. Thus, guests avoid an awkward conversation at the reception and do not pay extra for several days of parking in front of the hotel.
Communication and collaboration  The hotel staff is here for us. It fulfills our every request. It is a high level service.
However, in addition to serving guests, waiters and the hotel manager must work with the conference organizer. The two teams should share an invisible thread of understanding. After all, it's not the first time a luxury hotel for a conference has hosted such an event. Therefore, it easily anticipates possible problems or contentious issues. We have come to the right place.

Conference equipment
What do I mean specifically? An overhead projector and a flipchart? No kidding, this is the real minimum equipment. In a luxury conference hotel, they have such equipment in bunches. Asking about their availability, definitely does not make sense.
Let's talk about the more expanded equipment package you'll find at the conference venue. 
The equipment list for any conference room should include:
stationary publicity
internet access
wifi
possibility to darken the room / access to daylight
screen
projector
tv/video equipment
dvd player
microphones ( including wireless microphones)
slide projector
possibility to program ceiling lighting
Forget about packing and carrying pounds of heavy equipment. That's luxury...
Professional team
This is a team for special tasks. Ready for any call. In preparing the conference, take care of the number of people to serve the conference. How many waiters will be at your disposal? This is an important provision in the contract.
On your dream team, there are still people in maintenance and people who work directly with the conference. We will return to the former in a moment. Let's stop at the "undercurrents", that is, the people working at the conference. These are the people who make sure that the conference runs properly, supervise the duration of the event. They work behind the scenes, their presence is almost invisible.
Now a few words about technical support. Can't you imagine that it is you who plug in the computers, set up the cameras and projector just before the event starts?
To reiterate in a luxury hotel for a conference, you have a staff of people, professionals who have eaten their teeth in organizing conferences.  The team works for the reputation of the hotel, there is no room for mistakes here.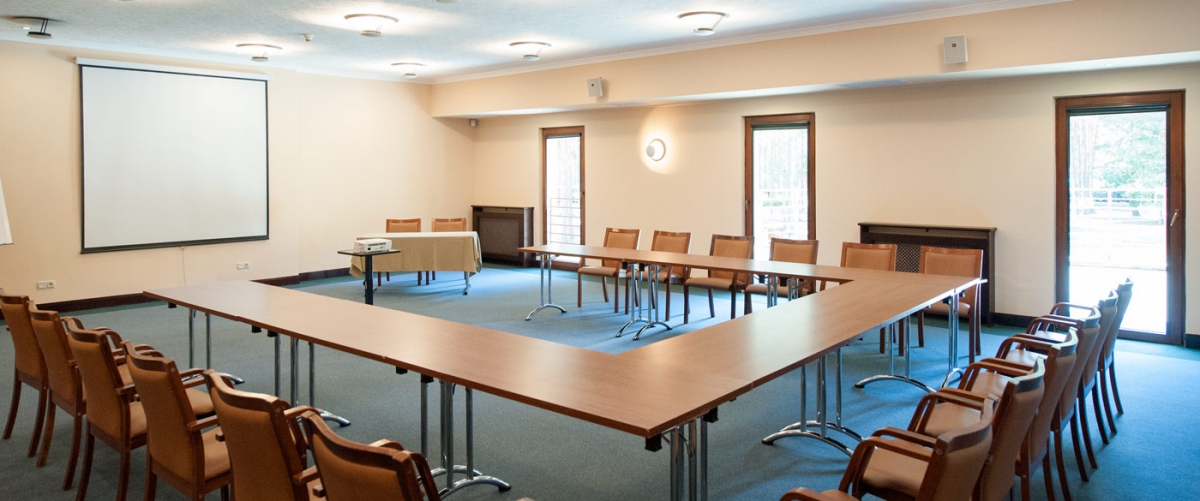 Coffee break
Coffee, tea and shortbread cookies. This is what the most popular menus at conferences. But not in the case of the luxury hotel for the conference we chose.
Champagne? a glass of wine, or maybe some exotic cocktail? Yes, 4 gold hotel stars give us such possibilities. Why can't we surprise our guests with a glass of good champagne? We are in a luxury hotel, let our guests feel the high standard from the moment they cross the threshold of the building. 
Customer feedback is important
Where to look for a luxury hotel for a conference?
You can find good addresses on the web, there are plenty of ads, comments on online forums. A mine of knowledge. As if that weren't enough, you are left with industry web portals and directories of conference facilities.
Everything must be on the contract
This is no secret knowledge. A luxury hotel is quite an expensive place for conferences, so formal matters must be handled carefully. 
If you are in negotiations with the hotel, finalizing the details of the contract, ask for a sample contract and a preliminary quote.
What should be included in the contract? Some will probably consider them unnecessary details, but the devil is in the details. The name of the room, the equipment, the number of waiters, the cost of parking ( of course, guests should not incur additional costs), the chosen menu, these points should be written down. I encourage you to contact the sales department of a luxury hotel for a conference.
Ask, order, inquire, ask for an outline of a contract, package proposals or a calculation of facility rental.
Professional hotel staff will adjust the offer to your needs, suggesting changes, proposing better solutions. 
Looking for an example of a luxury conference hotel? Check out Magellan Hotel offer. Here the whole team works for each star:)