Does every little girl dream of having a fairy tale wedding and wearing a white dress? There is something in these wedding stories. Every bride certainly cares about a unique celebration. It's supposed to be magical, just as you dreamed it would be. The wedding industry allows you to make these dreams come true, realizing the most imaginative wedding ideas.
We will reveal to you the recipe for an outdoor wedding and reception. It is the undisputed leader among wedding trends.
An outdoor, civil-only wedding?
Civil wedding While it's certainly the hottest trend in the wedding industry, it's still rare. Outdoor wedding. In this case, a civil ceremony, because let's not hide that it is definitely easier to organize than a church wedding in the open air. Like any wedding ceremony, it requires the completion of all the formalities at the Registry Office. This procedure also takes place in the case of a church wedding.
However, an outdoor civil wedding requires the preparation of additional documents and incurs additional fees. Typically, the cost of an outdoor civil wedding is about 1,000 zlotys, this price consists of the outfit of the USC clerk, the cost of travel, the eagle insignia, hairdressing services, the salary for the deputy head of the USC. The venue for an outdoor civil wedding must be in keeping with the solemnity of the Registry Office. No jokes about a serious institution.
Outdoor church wedding Organizing a church wedding in the open air is no longer a problem. It requires more formalities from the bride and groom. The consent of the church for an outdoor wedding is almost impossible to obtain, the priest acts according to canon law, which clearly states that marriages should be performed in the parish, since it is a sanctified place. However, all is not lost. All roads lead to the bishop, or more precisely to his office. If you really want to have an outdoor church wedding, you must apply to the bishop, point out ironclad arguments and expect a positive answer. You can wait up to several months for a response, so don't wait until the last minute to write to the bishop.
An outdoor wedding certainly stands out as a unique setting. If it is to be held in a beautiful garden right next to hotel for a wedding, it certainly gives the whole ceremony a consistent and unique character. It is also quite a convenience for guests, especially the elderly, who will find it easier and more convenient to move from the ceremony site to the wedding hall.

Outdoor weddings - where and for how much?
Outdoor wedding and reception are among the most beautiful. Phenomenal decorations created by nature itself, summer weather and a ceremony under a cloud. This kind of wedding is certainly impressive, and since such weddings are organized relatively few, participation in it remains in the memory for a long time.
However, organizing an outdoor wedding on your own without the support of a hotel or a wedding hall is not only a big organizational undertaking, but also a considerable expense. Often far superior to a traditional wedding hall reception.
An outdoor wedding, besides looking like a fairy tale, is a good solution for couples who plan really big weddings: even for 300 guests and more. Sometimes it can be difficult to find the right venue for such a large wedding.
The organization of a party in the open air needs to be well planned. If you decide on a more expensive option, i.e. booking a place such as a forest, garden, clearing and hiring service providers, you need to think about many details. You probably don't want your guests especially women to break their heels on the forest clearing? Yes even the hardening of the surface you have to take care of, but no kidding what, besides the price, is the difference between organizing an outdoor wedding on your own and one organized by a hotel? Put off any search for service providers and bookings until you find a place for your outdoor wedding.
Choosing a venue and getting dibs on it, then formal matters at the Registry Office and finally discussions and negotiations with service providers: band, photographer, photo booth, etc. It's time to answer the question: where and for how much will you organize the outdoor wedding of your dreams?

Self-organization
A dream wedding requires a lot of commitment from the newlyweds. Of course, if your funds allow you to do so, you can hire a wedding agency and enlist the help of specialists. Wedding agencies specialize in organizing outdoor weddings, they will certainly take care of every detail of your celebration. However, if you do not have in your plans, hiring a consultant check out what tasks are ahead of you. Well you have a chosen venue.
A beautiful clearing by the woods, the civil wedding will literally take place in the treetops. You will need chairs for the guests, for the wedding ceremony, but also chairs for the wedding hall, in this case for the marquee, which you also have to rent, but about that in a moment.
Tables and chairs
Let's focus on the venue of the wedding itself. Provide stable ground for guests, especially ladies in stilettos. How about a wooden white platform or a stage to seat all the guests? The cost of renting one chair ranges from $12 to as much as $100. It all depends on the type of chairs you choose. Those golden, American-style glamour chairs you know from movies look divine and, of course, are the most expensive.
Chairs we have, it's time for tables. Their choice depends on the number of guests, the cost of one table is about PLN 100.
Tent
Since we are already at the wedding. Guests need somewhere to party. The best solution, of course, will be to rent a tent with space for dancing and tables of guests.
Here there are several solutions at different prices. Glass tent, fabric tent with windows, with decorative chandeliers, with air conditioning. The more spiffy the tent, the higher the price. Of course, some elements you just can't give up, a summer wedding without air conditioning? Out.
The cost of renting a tent - prices start from a few thousand and can be up to several thousand. When booking a tent as a venue for an outdoor wedding, do not forget a very important detail - toilets. If there is no hotel near the event that will provide toilets, you need to think about portable toilets. The cost of one is about $300.
Catering
The most important point ahead. Food and alcohol at the wedding must be. Many people believe that, on the whole, it is at these points that one should lean the hardest. There is something to this.
When choosing a caterer, we should focus on companies that have experience in preparing food for a wedding. The second question remains - how will the dishes be served? Where will they be stored? Will you have to additionally purchase a place to store these dishes? The matter of catering is a difficult one, because you need to take care of really many elements.
The company should ensure the continuity of serving dishes and their quality. The catering company will certainly offer us several menus, it's important to have a choice. It is possible that in one place we can order everything: from dishes to alcohol and cake.
How much does catering for a wedding cost? Here, in most cases, we pay per proverbial plate: from PLN 100 to 400 per person. The number of dishes and the choice of a specific menu are, of course, matters to be agreed with the company.
Wedding service and tableware
This point actually depends heavily on the catering company you choose. Well, if, in addition to food, the company also offers service for the event and a set of tableware, that's great. Worse if you have to look for such a company on your own. Here a hint, if your catering company does not rent tableware, perhaps the table and chair company offers such services. It's worth checking.
How much will it cost?
Waiter's hour - from 15 to 30 zł
Plates - approx. 0,90 zł/piece
Cutlery - approx. 30 PLN/piece
Glass - approx. 0,50 zł/piece
Glasses - approx. 0.45 PLN/piece
This is the cost and the list of "things" you need to take care of when organizing an outdoor wedding on your own. This means without the help of a hotel or wedding hall. What does it look like to organize an outdoor wedding offered by a hotel? Here are the details.

Wedding and reception in the open air - organization by the hotel or wedding hall
This solution, or rather, this type of wedding organization seems much simpler. For you, of course. Hotels and wedding halls that offer guests the opportunity to hold a reception under a cloud, there is no shortage. There are several options here. You can organize a wedding reception at the hotel, and an outdoor wedding, for example, in the garden of the hotel. If the resort is located in an attractive place such as a lake or a picturesque forest, there will be plenty of places for the wedding ceremony in the open air.
Another option is an outdoor wedding and reception, for example, in a tent that the hotel owns and holds receptions in it. Why do we think this is the most convenient option for organizing an outdoor wedding and reception? Because it does not require such a huge amount of work and commitment from you.
The organization will rest on the shoulders of the hotel and its experienced team.
The staff will prepare the setting of the wedding, set up the decorations, chairs, tables according to your instructions. The hotel will provide not only the service of the event, but also tableware, chairs, tables, theme tables, will take care of everything. Most importantly, provide meals, because the hotel kitchen will serve them.
All in one place. The cake will be safely waiting in the hotel refrigerator at zero hour, the champagnes will be chilled, the waiters will provide efficient and comprehensive service to the wedding party, there will be enough bathrooms for all the guests and, just as importantly, places to stay. If the wedding will be a two-day event, you need to think about accommodation for guests. Outdoor wedding with full support of the hotel solves this problem, guests will be able to sleep in the hotel. Deciding on the second option for the organization of the wedding and reception, you pay one fixed amount of the so-called "per plate" - i.e. from 150 to 400 PLN (depending on the hotel), the setting is handled by the hotel and it is its efficient team that watches over every detail. This proposal is definitely less stressful, although don't forget that the cake, photo booth and band. You have to take care of these elements personally:)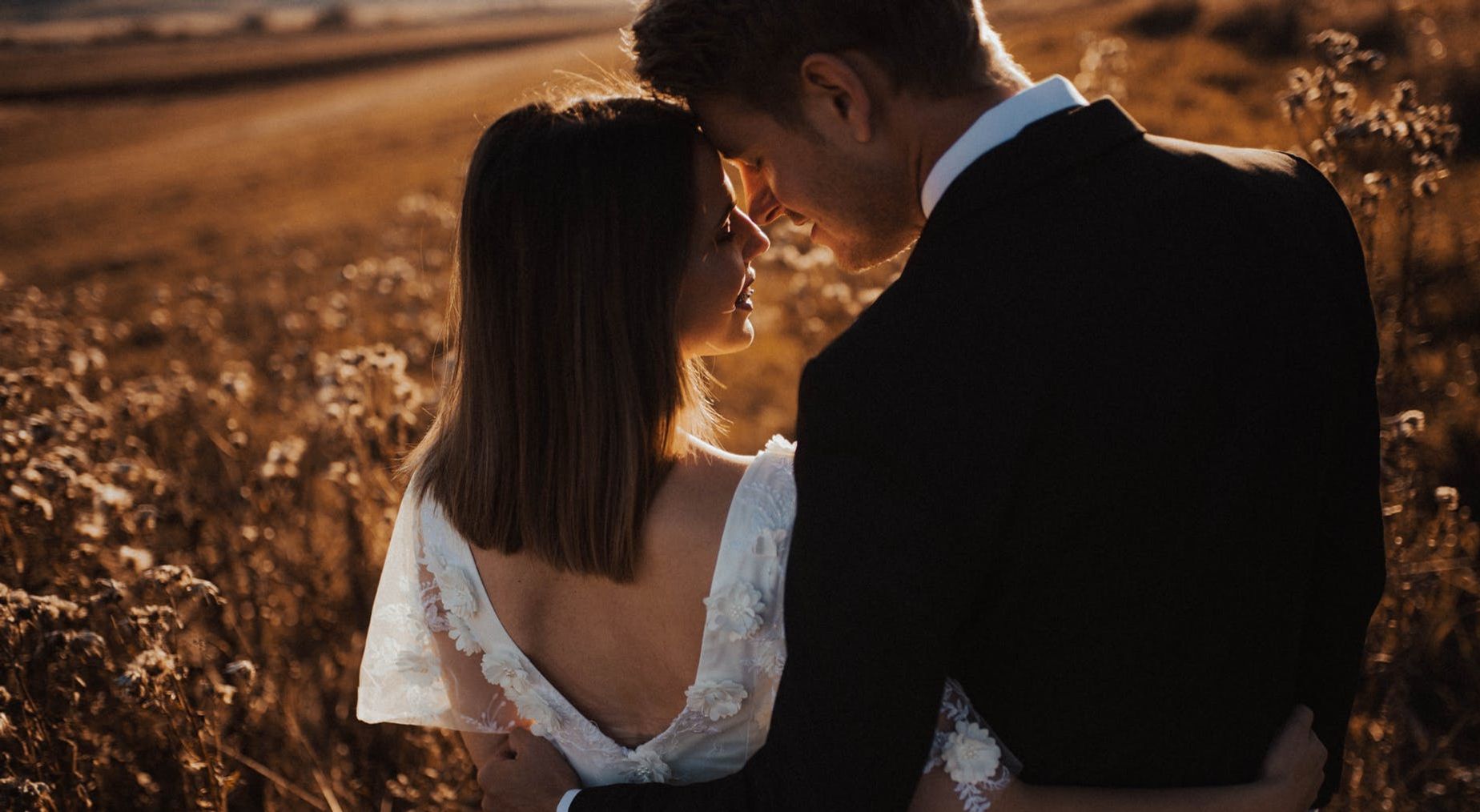 Organizing a wedding and reception, whether outdoors or indoors, requires a great deal of commitment from the bride and groom.. After all, this is one of the most important days of our lives. To make this wedding endeavor go according to your dreams, bet on experienced and professional service providers who will help you get through this difficult time stress-free.
Good luck!
More about organizing a wedding and reception at the Magellan Hotel you will find here.