Valentine's Day, birthday of your beloved, engagement, wedding anniversary or just a romantic weekend for two. Yes there are plenty of occasions to celebrate love. Professing love no longer takes place only on February 14.
Lovers celebrate their love at romantic dinners and in SPA hotels. In this article we will reveal to you where to go for a romantic weekend for two at the lake. Wonderful surroundings, relaxation in a spa, rest in a hotel. Is this the recipe for the best romantic getaway for two?
Table of Contents:
Romantic trip for two
In this rushing world, do you always find time for your beloved? You shower her with confessions of love, hand her bouquets of red roses, love her, support her.
And have you thought about a romantic weekend out of town together? Such a romantic weekend for two at the lake will not only be a great relaxation, but also a perfect surprise for your beloved. Although why not, after all, you don't need a special occasion for a short trip out of town?
Lakeside hotels Romantic packages for two are offered all year round. Of course, during Valentine's Day we can count on special offers, maybe even promotions on spa packages for two. It's worth keeping track of your favorite hotel resorts and checking their current offerings. Why do we encourage you to organize a romantic weekend for two at the lake? It's simple. You'll find plenty of beautiful lakeside resorts in the Lodz and Mazovia provinces. These include. Hotel Magellan, located on the Sulejowski Lagoon. The fabulous, picturesque, forested area by the lake is an ideal place for romantic moments.
Who wouldn't want to get engaged in a place like this?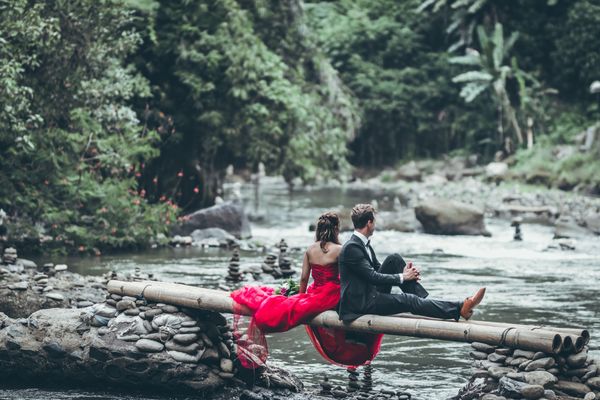 The lake is just as beautiful as the sea or the mountains. The one difference is that a trip to the mountains will take you a long time. Start planning a romantic getaway for two by finding a spa hotel on the lake. The offer of the spa hotel will include not only a stay at the hotel, but also a set of treatments for two. In addition, a swimming pool complex will be at your disposal.
Such a professionally equipped lakeside hotel gives you plenty of opportunities for a relaxing yet romantic weekend on the lake. A romantic trip for two to a lakeside hotel can be a spontaneous excursion or a carefully planned surprise trip. A trip to the Sulejowski Lagoon will not take you long.
It is only 50 km from Lodz and 100 km from Warsaw. A spa hotel with a swimming pool on the lake is the perfect place for people who are looking for a little peace and relaxation. A trip to plan, all that remains is to choose a spa package for two.

What does the SPA package for two include?
Romantic SPA package for two is not limited only to selected treatments at the SPA & Wellness Institute.
When booking such a package "you buy" Not just the treatments, but the entire stay at the hotel. This is a really important detail. Some hotels only offer treatment deals for two. However, you and your beloved, after a series of pleasant treatments, want to stay at the hotel, spend moments together, enjoy all the hotel's attractions.
A romantic offer for lovers to book should include:
hotel accommodation (specified number of nights e.g. 2x accommodation)
meals (breakfast, dinner)
romantic dinner with dessert and a glass of wine/champagne
room decoration
 selected treatments in SPA & Wellness (specified quantity and name of the treatment)
It's time to unveil all the cards, oh these are our 3 suggestions for a romantic weekend for two at the lake. Look for sample offers from lakeside hotels. If you want to create an offer tailored to your needs, contact the hotel reception. After all, a successful weekend is a weekend tailored to your needs.
The most romantic weekend ...
This is your romantic getaway for two, so you will also enjoy the treatments together.
Our first weekend offer includes 2 x accommodation in a comfortable room, 2 x breakfast and the one, true romantic dinner with dessert and a glass of wine. The menu for this dinner is left to the discretion of the chef. You can really rely on him. Of course, your tips, will also be valuable and taken into account.
The package price also includes a romantic room decoration and a bottle of wine in the room. Scattered red rose petals, white worlds in the bathroom, bouquets of red roses. Sounds great right? Let's move on to the real icing on the cake.
You will start your visit to the SPA with a common Cleopatra bath, then you will learn how to get a chocolate massage. The principle is simple, one person learns to massage under the guidance of a professional instructor, the other person, of course, enjoys the massage. To make your time in the spa pass pleasantly, you will enjoy champagne with strawberries. As guests of the hotel, you can use the pool, Jacuzzi and sauna for free. Remember also the hotel's attractions: game room, night club, rope park.
When booking a romantic weekend for two, be sure to ask about additional paid attractions. Since you are at the lake, you must take advantage of its proximity. Walks in the area are another part of your romantic weekend. The only question that remains is the financial one. How much does such a pleasure cost?
The average price of such a package is: about 1000 PLN/2 persons

Sweet, chocolate, for two
Our second suggestion is Chocolate seance in the SPA. Includes a hotel stay in a lake view room.
Included, of course, are hotel meals and a romantic candlelight dinner. Such a romantic dinner is the linking element between all the packages.
You have to admit that such a dinner by candlelight... and moonlight by the lake is impressive. Every day you can use the Finnish sauna, steam sauna with aromatherapy, Jacuzzi and swimming pool with water massages without limitation. Together, of course.
It's time for a visit to the spa. The chocolate package includes a shared azure bath, a chocolate massage, a Polynesian massage and a chocolate surprise. Your romantic weekend for two at the lake also includes activities outside the hotel spa. How about a bike ride, a sailboat cruise on the lake a walk through the forest complex?
Active rest + relaxation in the SPA. Who doesn't fancy a weekend like this?
Package price: about 600 PLN/ 2 people (price for a stay in a hotel + spa treatments)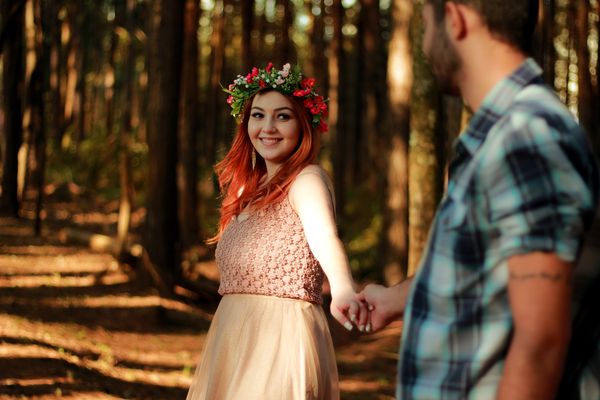 Together, in love at the spa
Time spent for two is priceless. A romantic getaway for two will make the perfect gift for your sweetheart.
Nothing like a relaxing spa stay after a hard week at work. There is no time to waste, pack your bags and head out for a romantic adventure. Spend the upcoming weekend at a hotel located in a picturesque lakeside area.
On the evening of the first day, you will spend moments just the two of you during a romantic dinner. You will relax in a cozy room with romantic decoration and a bottle of wine to welcome you. You will finish celebrating moments for two in the hotel's spa.
What treatments were included in this offerings?
Cleopatra's communal bath
2 x hand treatment
2 x foot treatment
2 x classic massage
The price of such a package is about 900 PLN/2 persons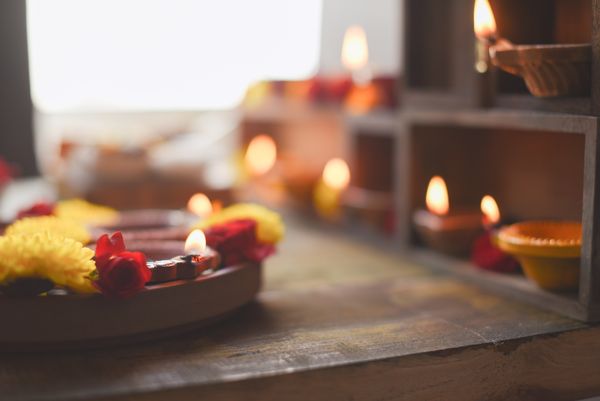 You don't have to wait until Valentine's Day or your wedding anniversary.
Every weekend of the year is appropriate for a romantic getaway for two. Instead of expensive gifts, think of an original gift for your loved one(s). A weekend trip to a picturesque corner will delight everyone. Away from the city, with your loved one by your side, is a recipe for successful relaxation!
The friendly and always ready to help hotel staff will suggest and suggest the best romantic package for you. Do you want your stay at the hotel to be a total surprise? Think about buying a voucher at a spa hotel. There is no turning back from such a surprise 😉 .
If you're looking for a lakeside hotel in a scenic, romantic location, check out Magellan Hotel offer.