We book seats on the train, a table at a restaurant, movie tickets for a Saturday night out. We also book a hotel for a vacation and rooms for a weekend trip out of town. Does the one room you book meet all your requirements? Did you book a room at the best price?
Don't buy a cat in a bag and first of all, start by reading the descriptions of the hotel offer.
In this article we will tell you what to look for when booking accommodation on the lake. Lodz is the main tourist destination of this article.
Start with the phrase lodging at the lake łódzkie
Let's not be charmed, every week you only have 2 days to relax and take a break from work. Take advantage, at least, of these two days for a weekend away from home. When the weather outside the window is so beautiful, after all, you can't sit at home in front of the TV screen. The sun is warming up hard, the temperature is hitting 30 degrees? It's time for an instant cool down, but rest assured we don't mean splashing around in the city fountain. Nor do we suggest you visit the school pool. This weekend you'll go to the lake, and we'll give you a hint about choosing a good lakeside accommodation.
A guarantee of successful rest will be a room in a cozy hotel located in a picturesque area on the lake. It is a vision of effective relaxation filled with attractions. Start your search for the perfect place for a weekend stay with an Internet search engine. After typing the phrase accommodation on the lake of Lodz, offers will appear before you. How to choose the best among so many tempting proposals? With our tips, you will book a good accommodation on the lake.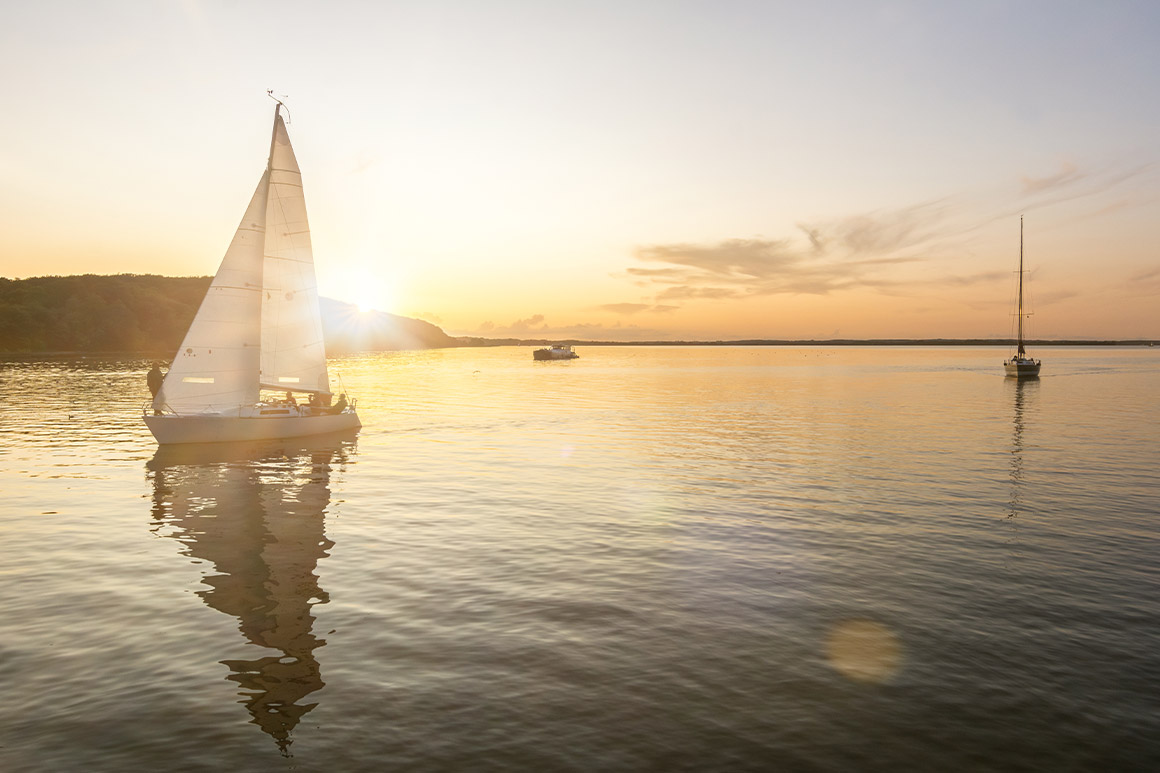 Price for a good night's lodging at the lake
Choosing a room whether for vacation or for weekend break Is mainly dependent on the price. It depends on the budget you want to spend on your hotel stay.
Is 250 PLN per night in a luxury hotel by the lake an exorbitant price? What can you expect from a stay in a room for £95 per night? What exactly makes up this price? Just the hotel stay, or maybe still meals and additional attractions?
The hotel offers you receive require careful analysis. Start by comparing the price and range of a given offer. Make sure that you will have in-room access to free WiFi, telephone and in-room bathroom. This may make you laugh, however, believe me, such things really do happen. Amenities are one thing, but what remains is the location of the room in the hotel facility. If the hotel you choose for the weekend is a business&spa resort, make sure your room will be away from the conference area.
Team building events involving a large group of people, can disrupt your relaxing weekend.
In addition, a good lakeside accommodation should also offer a fabulous view outside the window, in this case of the lake.
Do you want to wake up in the morning and look at a boundless lake? It's a sensation straight out of a seaside vacation, but you don't have to go that far to relax at all.
However, let's turn to financial issues. How much does a good night's stay at the lake cost?
Prices for rooms with a view of the lake in the recreation center start from 140 PLN. We are talking about a room with standard equipment. Included: double bed, desk, bathroom with shower, towels, closet, seating area, TV, free Internet in the room, toiletries.
For a room of the LUX type, an apartment you have to pay about 270 zł. The price for such a room includes: TV set, double bed, sitting area, bathroom with shower, free Internet access in the room, towels, desk, closet, hairdryer.
Accommodation by the lake
We do not associate Lodz with attractive tourist locations for everyone. This is a mistake.
It is here, near Tomaszow Mazowiecki, that the Sulejowski Lagoon is located. It is here that packages for weekend stays are sold like fresh buns.
This area is now a very top vacation destination. It has fallen in love with residents of Lodz and Warsaw, workers who want to escape the city for a weekend and enjoy peace and quiet surrounded by beautiful nature. Why are we writing about it?
Booking a good lakeside accommodation should depend largely on the location of the hotel. Are you anxious to get away from the city, want to relax quickly and return to work on Monday with renewed vigor? Think about what you'll be doing this weekend - after all, you're not just lying in bed.
Where to spend warm evenings? On the beach by the lake, or enjoying the best food in a restaurant located right on the lake? When booking lakeside accommodations, choose a hotel that will offer you more than just walking around the property.
Located in small towns lakeside hotelsThe hotel offers guided tours, sailing cruises on the lake, or attractions for children at the stud farm.
That's how you don't get it in the city, as the classic says. If you care about thorough relaxation and such a really cool trip think about how you want to relax? Finding the right hotel, will be much easier. We are of the opinion that there is no better relaxation than active rest, so we recommend choosing a package that offers more than just room accommodation.
Hotel with recommendations
We're not just concerned with the number of stars in customer reviews.
Although they are also important and it is better that you get acquainted with them before booking your lakeside accommodation. Lodz has become an extremely attractive area in the eyes of tourists. Hotels are springing up like mushrooms after the rain and offer really interesting stay packages. So it won't be hard to find reviews about a particular resort. While looking through these reviews, see if the hotel guests write about professional service, cleanliness in the rooms and tasty dishes. If customers praise the hotel at least, for these three points, it's a sign that it's worth booking a place there. You can find a hotel besieged and recommended by customers on the most important booking portals like TripAdvisor, booking.com, hotels.com. It is there that it is worth reading a few words about a particular facility.
Remember that reviews on the hotel's website may not always be true, so it is worth supporting yourself with opinions from other portals. There is another way to see how popular a particular resort is. On the websites of hotels you will find a reservation system. Browse through a few dates. If the hotel has full occupancy on summer weekends, it's a sign that stay packages are popular.
Spa and swimming pool included in the package
Will good accommodation at the lake guarantee us spa & business hotel? It's already an all-inclusive option. Why? Let's start with the fact that, as a rule, spa & business hotels can be categorized as higher standard resorts. Consequently, such a hotel will offer us more and, consequently, a stay there will be more expensive.
However, can anyone imagine a good night at the lake without relaxing in the spa area? Hot stone massage, body scrub, moisturizing facial treatment? Who doesn't dream of such sensations? Keep in mind that spa treatments will be charged extra, but being already in a spa hotel, you can't fail to take advantage of them.
However, there are some services that you can use for free. We are talking about the Jacuzzi, swimming pool and sauna. As a guest of the hotel, you can make full use of these places for free. You have to admit that already a night's stay and an afternoon spent in the wellness area is a harbinger of perfect relaxation for the weekend.
When looking for lakeside accommodation, be sure to check out the offers from SPA treatments.
The best deals can be expected during the summer, hotels prepare a lot of proposals often at very attractive prices.
Relaxation for body and soul guaranteed.
Looking for good lakeside lodging? Check out offer Magellan Hotel.