Every woman wants to look beautiful. Every day. But there are special days during the year when we want to dazzle everyone. Literally. Look deadly next to a handsome partner, arouse jealousy among friends, play first fiddle during special occasions. On the list of those special days is New Year's Eve, which is fast approaching. Going to a ball, party or a house party, we meticulously prepare our evening dress. In this article we will tell you how to prepare your skin for the New Year's Eve madness. We will tell you which treatments before new year's eve select.
A beautiful plan for the end of the year - treatments before New Year's Eve
SPA & Wellness Centres They offer many packages including treatments before New Year's Eve. It depends only on us, which proposals we want to use. We still have a while before New Year's Eve madness so let's think about what effect we care about. Which part of our body deserves more attention. Treatments before New Year's Eve should be prepared even 2 weeks before New Year's Eve.
Take care of yourself. Choose the treatment for yourself
At this stage you need to decide which treatments before New Year's Eve we want to perform. We can consult our choice with the cosmetologist from the SPA we have chosen. Professionals will check the condition of our skin and suggest which treatments to choose before New Year's Eve. SPA Visits do not postpone for the last moment. More invasive procedures should be scheduled even 2 weeks before the last day of December.
Start with a massage
A relaxed mind and body is essential. When looking for a package for yourself, choose one that includes the option a relaxing massage. The centers offer comprehensive full body, hand, head and facial massage. Massage not only relaxes, but also improves blood circulation in the body. Additionally, it reduces tension and removes toxins from the body. The effect of relaxation is guaranteed. When preparing for the New Year's Eve party do not forget about the hand, foot or face massage. The latter should obligatorily be on a woman's list of treatments before New Year's Eve. Since we already know which parts of the body we want to relax, let's choose the type of massage. There are several options to choose from: hot stone massage, massage with aromatherapy oils and a bit more powerful Chinese bubble massage.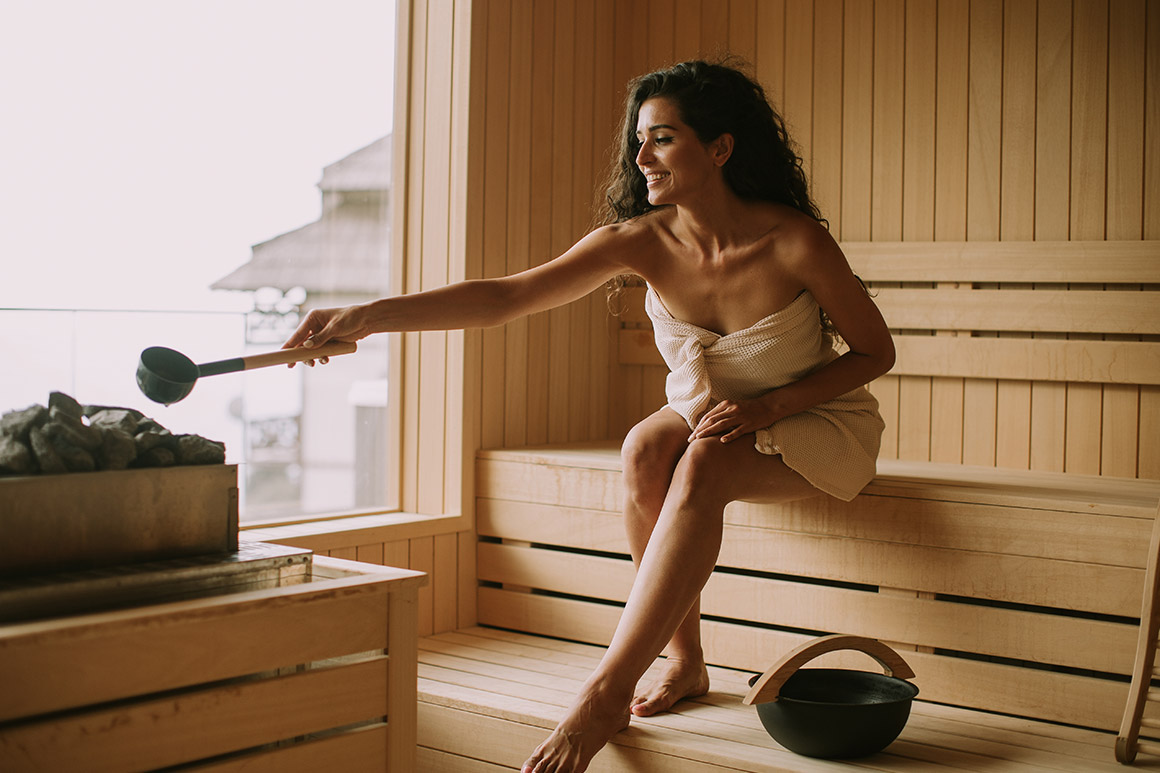 Next stage sauna
A relaxed, massaged body is ready for the next step on the road to beauty. Sauna is a treatment before New Year's Eve, especially recommended for tired and stressed people. Choosing the right sauna is not so simple. You can choose from several types of saunas: dry, steam, wet. High temperature for the body means stimulation of metabolism, and thus removal of toxins. Sauna has many other health benefits, we guarantee you that after the first time, sauna will permanently enter the list of your spa treatments. Ready for more treatments before New Year's Eve?
Time for facial treatments
When making your list of treatments, you can't forget about proper facial care. This is where the eyes of all New Year's Eve guests will be focused. Before choosing a treatment, consult a dermatologist and cosmetologist. The specialists will choose the right treatment for your skin type. In the offer of facial treatments you will find, among others, microdermabrasion, cavitation peeling or purification treatments. After the treatment it is necessary to care. A good moisturizing cream is a lifesaver for every skin.
Finally, a hair spa
After a series of pleasant treatments before New Year's Eve, we head upstairs to take care of the shine and healthy appearance of the hair. After checking the condition of your hair, you can choose the right treatment. It is worth betting on hair restoration and hair care. Start by washing your hair and massaging your scalp. The next step is a hair mask, which will rebuild your hair and make it soft and shiny. This ritual for hair is a real care bomb.
Ready for New Year's Eve
After the comprehensive preparation of your body, face and hair, it's only time for makeup, hairstyle and the right outfit. Here is a tip from us. The appearance of your skin should be taken care of not only before New Year's Eve, think about comprehensive care also during the year. The recipe for a beautiful appearance is no secret. The doors of SPA resorts are wide open for us.
Looking for a spa treatment for yourself? Check the offer of treatments in SPA&Wellness in Magellan Hotel.